September 30th, 2019
A Brimming, 2-Day Itinerary for the Solo Traveler in San Francisco
Traveling to San Francisco with limited time? Maximize your 48 hours and hit all the big spots, from the colorful Castro to the beatnik stomping grounds of North Beach. Here's a 2-day itinerary for the solo traveler in San Francisco.
Day 1: Nob Hill, Chinatown, North Beach & Golden Gate Bridge
You have a long, active day ahead. Wear layers so you can both brave the winds over the Golden Gate Bridge and feel light on an uphill. Transportation is up to you: ride the cable cars, grab a bike, walk, or use rideshare companies like Lyft or Uber.
Morning in Nob Hill
The hum of the cable cars is the sound of morning in Nob Hill. Grab breakfast with us at Commons Cafe at Stanford Court Hotel, or opt for a bite at the adorable Lapisara Eatery (698 Post St.). Load up on energy – you'll need it for the day's activities.
After breakfast, head to Grace Cathedral (1100 California St.) – we're not sending you there for morning prayer, but a look at the totally welcoming sanctuary. Find your way through an indoor labyrinth and catch a glimpse of the famous AIDS memorial altarpiece created by the late pop artist Keith Haring. It's located on the main floor in the church's north tower.
Next, get your daily dose of history and knowledge by a quick visit to the Cable Car Museum (1201 Mason St.). The cable car powerhouse will give you a glimpse of how the antique, manually-operated cable car system works.
Afternoon in Chinatown & North Beach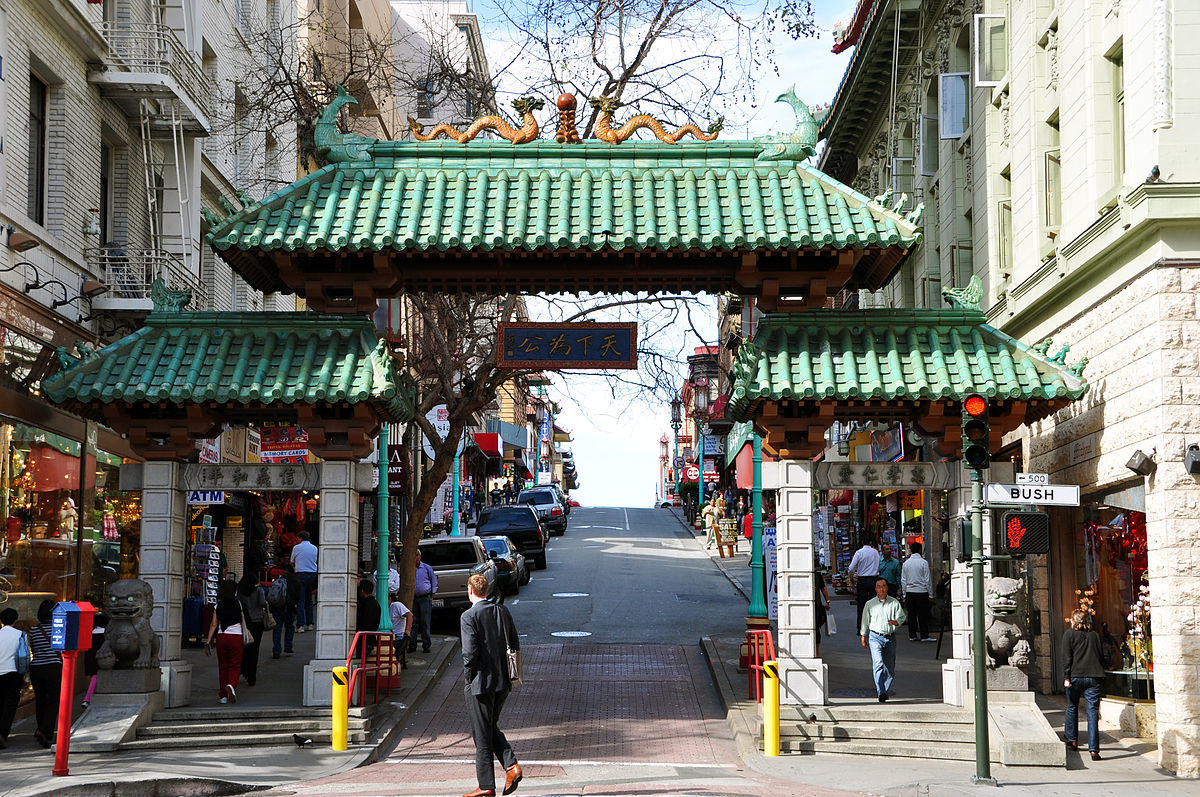 The largest Chinatown outside of Asia is located right next to Nob Hill, so don't miss it. Shop kitschy souvenirs (and inexpensive gifts for friends), stop for dimsum or tea for sustenance, and take in the scene of produce and spice shops. For something totally different, head to the Golden Gate Fortune Cookie Factory (56 Ross Alley) to see how fortune cookies are made! Chinese takeout will never be the same.
Afterward, head east toward Columbus Avenue as you make your way to North Beach, a mix of beatnik history and Italian foodstuffs. Pick out a book at the literary institution City Lights Bookstore, then head north for your pick of Italian bakeries, restaurants, and cafés. If it's not too busy, stop by for an espresso at the venerable Caffè Trieste, which was a regular spot for the likes of Francis Ford Coppola, Lawrence Ferlinghetti, Jack Kerouac, and Joe Rosenthal.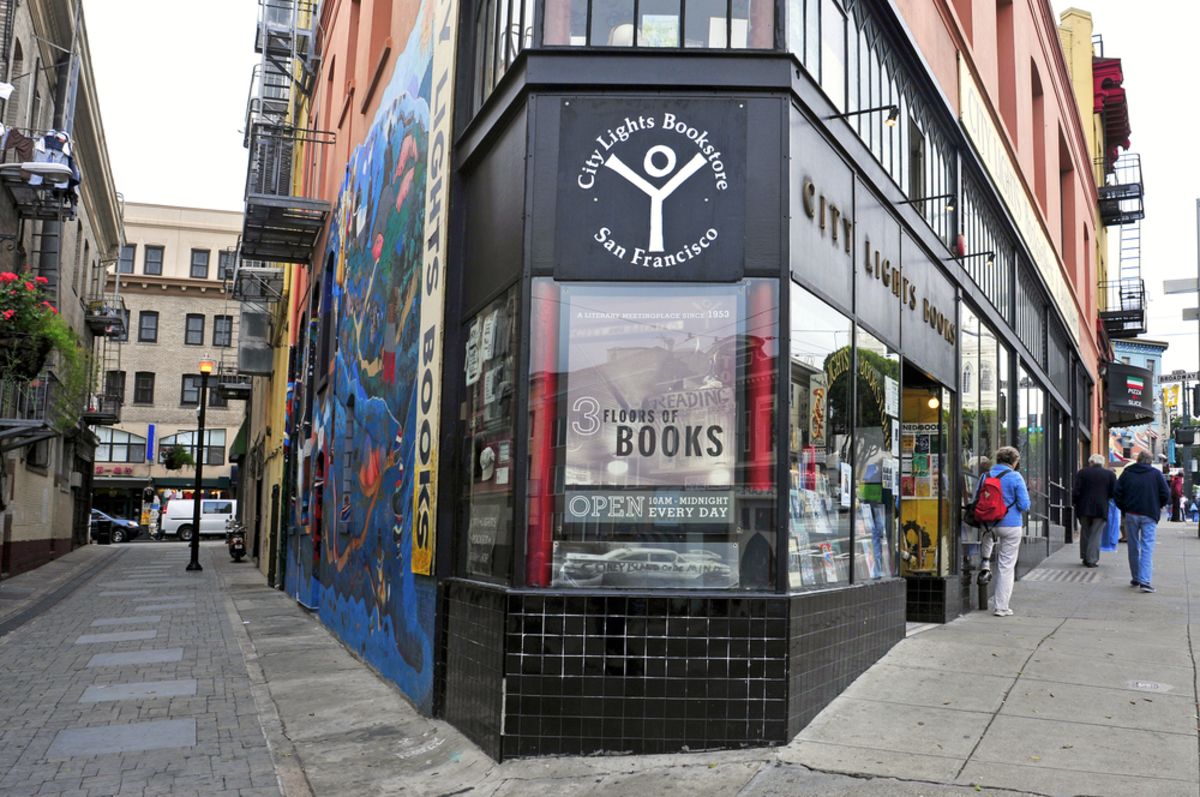 Early evening at Golden Gate Bridge
Now you'll start layering up. Find your way to the Golden Gate Bridge (201 Fort Mason) before it closes to pedestrians (6pm). Be forewarned, the Golden Gate Bridge gets enveloped in fog mornings and evenings (and sometimes in between), but it typically burns off during the afternoon. If it is foggy, embrace it. It has a character of its own and even has a name.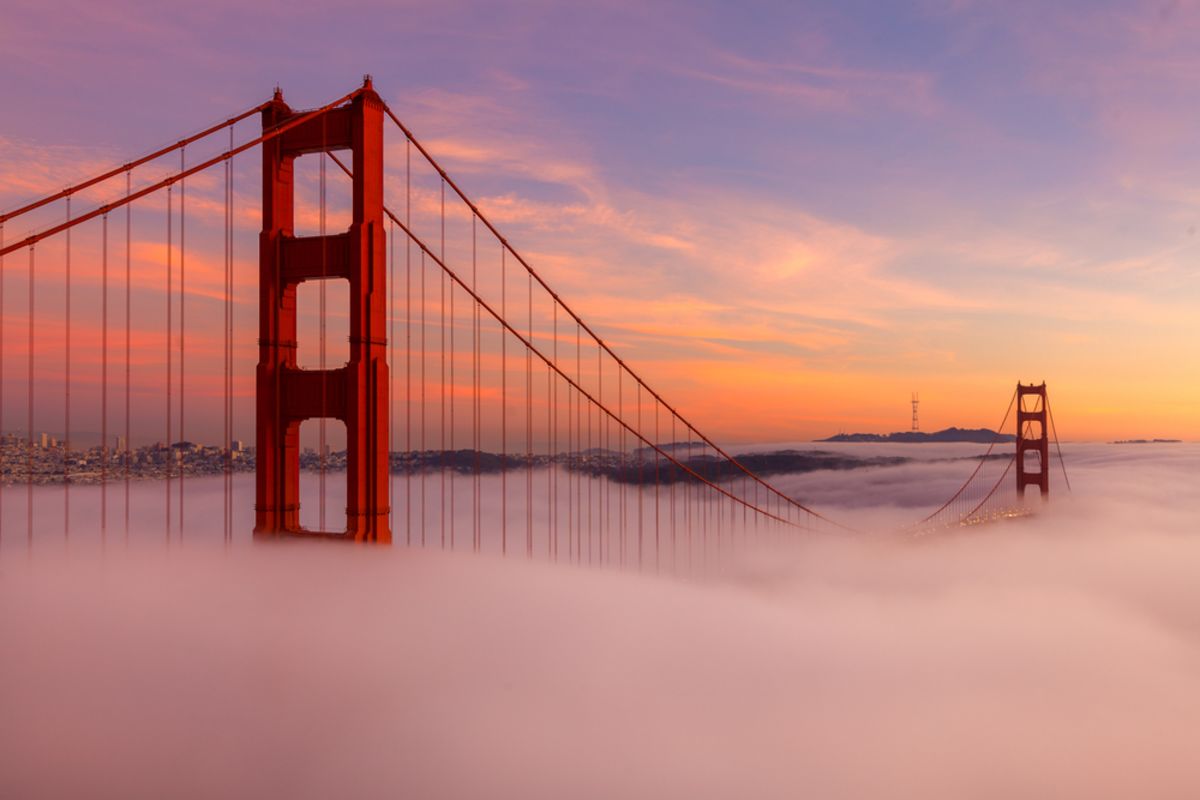 Day 2: The Mission, The Castro, The Fillmore
Morning in The Mission
The Mission District is historically Mexican, but today it's a mix of hipster-chic boutiques, tiendas, bars, and counter-service joints serving up the famous Mission-style burrito.
Start out your late morning shopping on Valencia Street. Browse vintage boutiques (The Voyager, Schauplatz), oddities (Paxton Gates), books (Borderline & Dog Eared), and fashion-forward clothing (Azalea Boutique, Audrey, Laku). You can also get amazing chocolate on Valencia from the renowned Dandelion Chocolate.
For lunch, pick up a local favorite – the Mission burrito – at either La Taquera or El Farolito, and head to Dolores Park for an impromptu picnic. You'll notice the Mission Dolores built in 1776, making it the oldest building in the city.
Afternoon in The Castro
This pleasant neighborhood celebrates pride year-round! Pay your respects at the GLBT Historical Society Museum (4127 18th St.) and Harvey Milk's famous camera shop (575 Castro Street). After, get a dose of sugar with raunchy baked goods from Hot Cookie, just a few doors down from the historic Castro Theatre. Swing by the theatre to see if there's an art film, double-feature classic, or singalong showing at this special movie palace.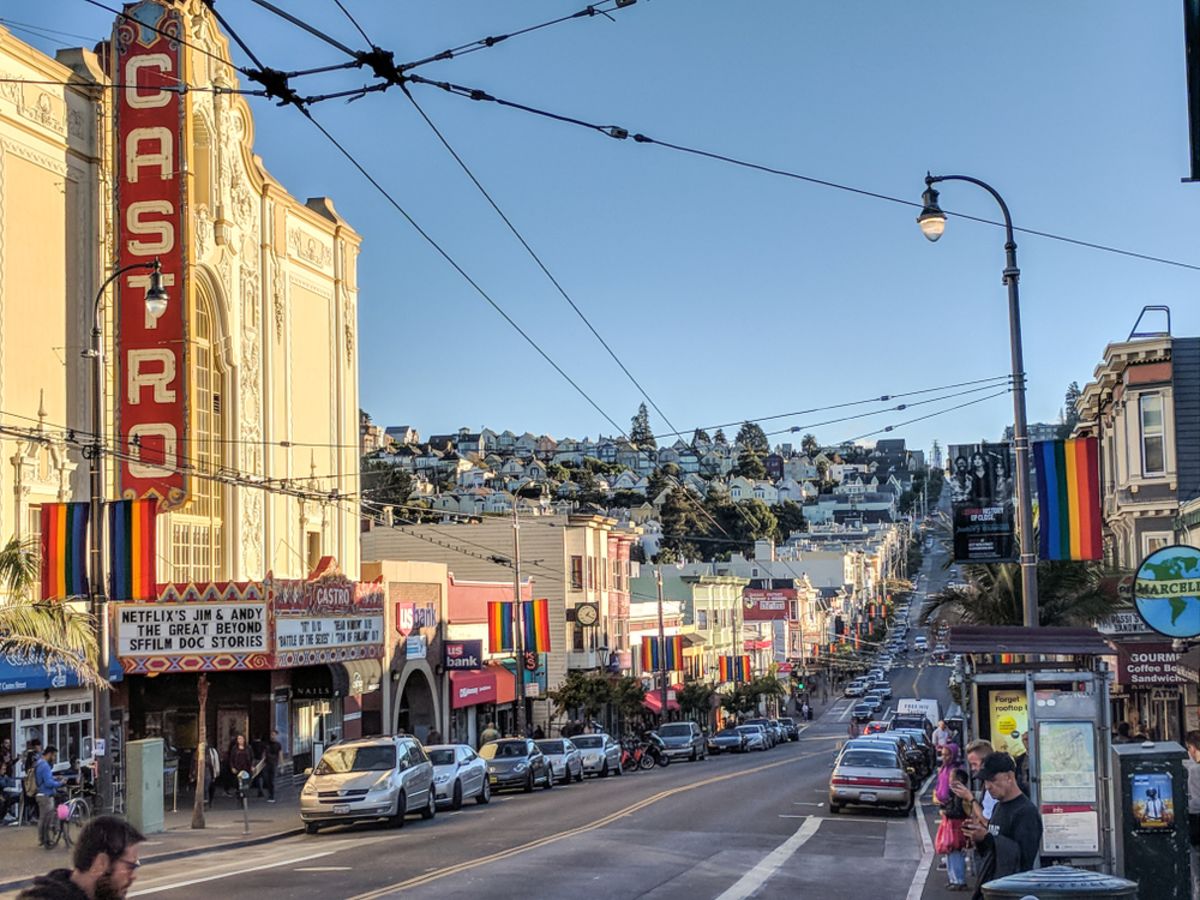 Evening in The Fillmore
The Fillmore District was the "Harlem of the West" in its time, and today it continues its tradition of jazz.
For dinner, head to SPQR (1911 Fillmore St). You may want to make a reservation, because this Michelin-starred restaurant marries the cuisine of Italy with San Francisco like no other.
After dinner, it's time to rest your feet and take in some music. Maybe you're planning to see a big show at the famous Fillmore Auditorium, ground zero of Summer of Love. Maybe you're in the mood for an evening of jazz at the oh-so-cozy Sheba Piano Lounge (1419 Fillmore St.). Or, maybe you want to dance away your last night in San Francisco. Check out what's on at the Boom Boom Room (1601 Fillmore St).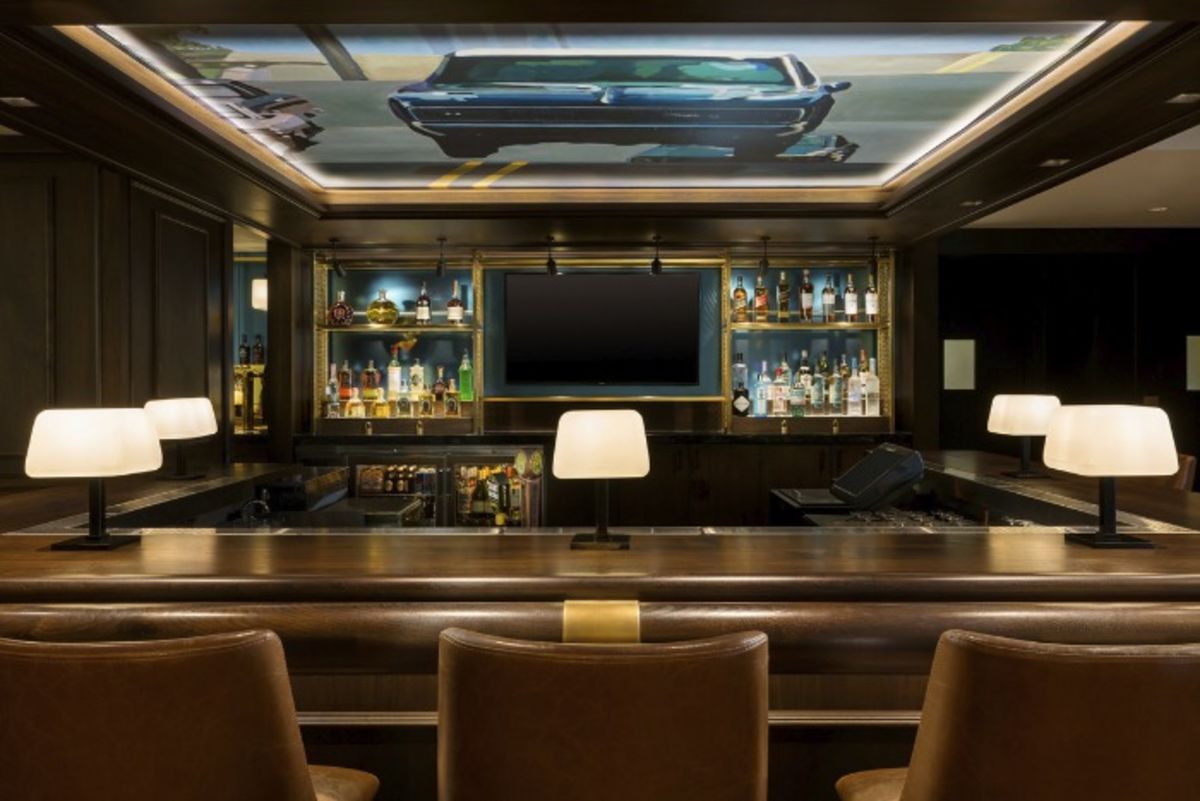 Stanford Court Hotel is conveniently located in Nob Hill and features a cozy restaurant and bar from local brewery & distillery Seven Stills, a vinyl library in the lobby, and a convenient bike share program. Intrigued? Read more at www.stanfordcourt.com