June 30th, 2019
SF Neighborhood Guide: The Castro District
The Castro in San Francisco gained its reputation as a gay mecca as far back as the 1960s. The small village located on the slopes of Twin Peaks was one of the first in the nation to fly its rainbow flag high – a symbol that was actually created by SF resident and gay activist Gilbert Baker.
Despite the progressive, open attitudes of its residents around the time of the Summer of Love, discriminating raids and arrests were often carried out by local police.
The Castro's pivotal moment of becoming a force in the nation for gay rights actually preceded Stonewall by four years, when cops overstepped the law and raided a New Year's Charity Ball at California Hall in 1965. The intrusion gained critical attention from the media and made the public face such unchecked discrimination. Increased coverage sent the message that police could no longer freely harass the gay community.
This only empowered and emboldened residents of the Castro, proving their own political and social power. Just over a decade later, the neighborhood elected California's first openly gay official - Harvey Milk - onto the city's board of supervisors.
Today, the LGBTQ community has made strides toward equality that were unimaginable decades ago. The Castro is now a place to celebrate gay pride all year round. Here's a look at the nation's favorite gayborhood.
Points of Interest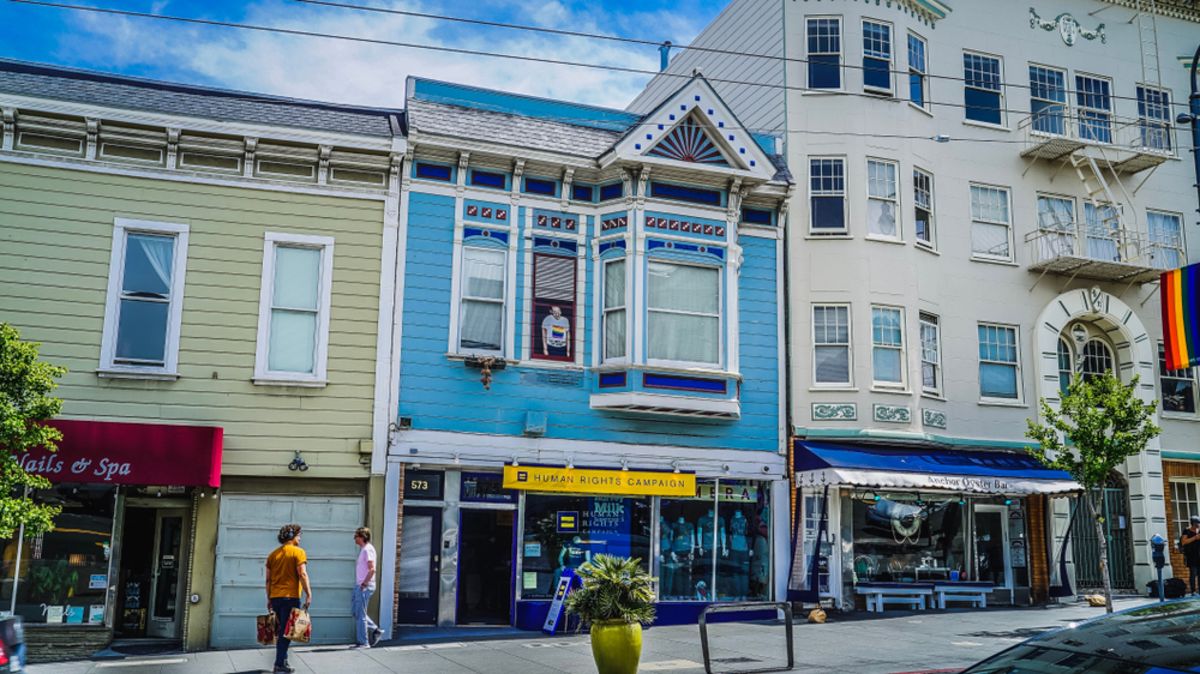 575 Castro Street - Today, the former site of Harvey Milk's home and camera shop is a Human Rights Campaign Action Center and Store. Pay homage to a significant piece of history and see a plaque dedicated to Harvey Milk's legacy. Any purchase will save you $2 at the GLBT History Museum, located just around the corner. 575 Castro St., San Francisco
Twin Peaks Tavern - This bar on the corner of Castro and Market streets gained landmark status as the first gay bar in the city to have open windows - a big deal for a community that had to keep its sexuality in the shadows. Twin Peaks draws an older crowd, but you can't beat the view from the floor-to-ceiling windows while enjoying an afternoon cocktail. 401 Castro St, San Francisco
Caselli Mansion - If you walk around the Castro (and you should, because it's adorable), you'll notice this impressive Victorian mansion. It's one of the few mansions of its kind to survive the 1906 earthquake and subsequent fires. Today, it's an apartment complex. Mosey on by to see this life-sized Polly Pocket dream house at 250 Douglass St.
Culture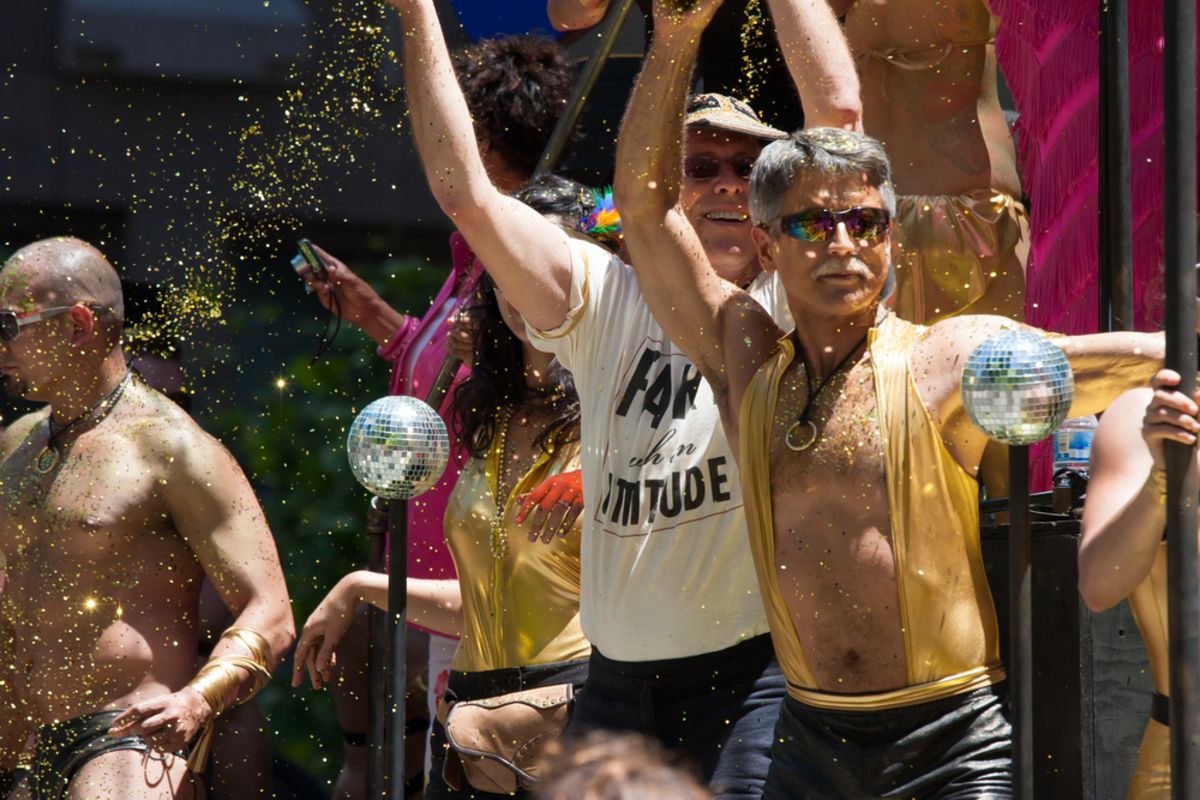 The Castro is home to annual celebrations, parades and street fairs, some of which were started by the legendary Harvey Milk.
The Castro Street Fair celebrates the neighborhood on the first Sunday in October with live music, drag queens and vendors on Castro Street. Pride celebrations last throughout the month of June, with LGBTQ programming and the popular Dyke March, which takes over the neighborhood.
The Castro Theatre is a historic movie palace in the heart of the Castro. The theatre regularly screens art films, cult classics, and singalongs and acts as a venue for the SF International Film Festival and the SF LGBT Film Fest. Its interior is just as splendid as its extravagant Baroque facade, so make sure to treat yourself to a movie. Here's the schedule. Located at 429 Castro St., San Francisco
The GLBT Historical Society Museum is a small museum that preserves and displays the history of the LGBTQ community in the United States. The main gallery exhibition documents queer presence in the Bay Area as far back as the Spanish missionaries, which is particulary interesting during a visit to the Castro today. Located at 4127 18th St., San Francisco
Food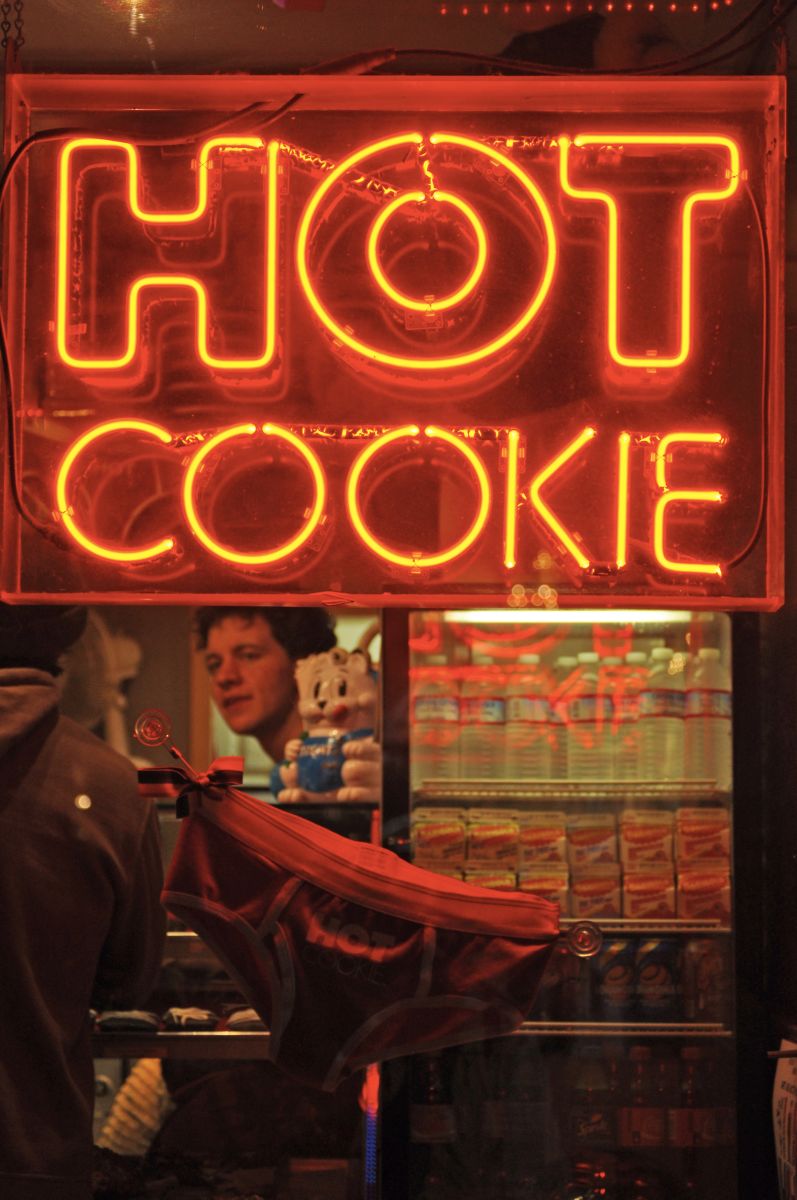 Hot Cookie Bakery - Visit America's raunchiest bakery for soft, fresh, sometimes curiously-shaped cookies. Order coconut macaroons or whatever strikes your fancy to eat on your way out. Located at 407 Castro St., San Francisco
Verve Coffee Roasters - Get a taste of third-wave coffee at Verve, a CA roaster based in Santa Cruz. It's the best in the neighborhood. Located at 2101 Market St., San Francisco
Duboce Park Cafe - This café has a few things going for it: it's super relaxed, the food is great, there's ample outdoor seating, and it's located right next to a park. Go for a breakfast sandwich, a light lunch, or a caffeinated pick-me-up. Located at 2 Sanchez St., San Francisco
Finn Town Tavern - The weather is often chilly in SF, and there's nothing quite like comfort food to give you that warm feeling all over. Finn Town Tavern masters and elevates its pub grub, and weekday happy hour at 5pm lends its way to great drink and appetizer deals. Located at 2251 Market St., San Francisco
Frances - Make a reservation to get a table at this restaurant that caters to modern California sensibilities. Perfect for a date night or intimate dinner with a friend. Located at 3870 17th St., San Francisco
Nightlife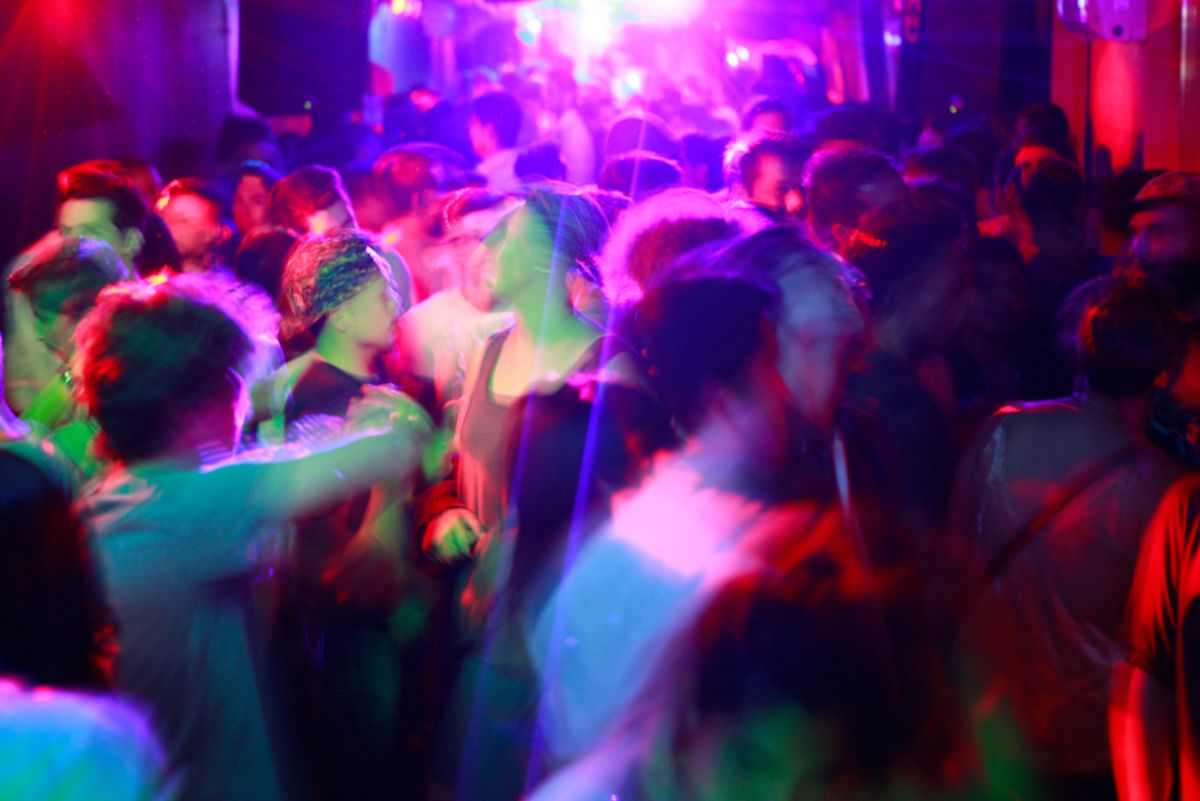 Cafe du Nord - This intimate subterranean music venue is the perfect place to start the evening. The music is never too loud, which mixes seamlessly with a chill bar scene. Located in the basement of the Swedish American Hall at 2174 Market St., San Francisco
Badlands - There's always someone dancing at this legendary gay bar and nightclub. No frills, no pretension, just fun - and lots of Madonna hits. Cash only. 4121 18th St., San Francisco
Moby Dick - This nautical-themed gay bar is complete with a saltwater fish tank above the bar, pool tables and old school pinball machines for its patrons. Enjoy drag shows every Wednesday night! Located at 4048 18th St., San Francisco


Stanford Court Hotel in Nob Hill is located right in front of the historic cable car line and features awesome amenities – what other SF hotel offers a vinyl music library right in the lobby? While we appreciate all things old school, we also run on tech-forward amenities. Customize your experience at
Stanford Court
by downloading the RockBot app to request your favorite tunes during your stay. See your options by c
hecking out our online specials here.