January 18th, 2018
Stay Fit at Stanford Court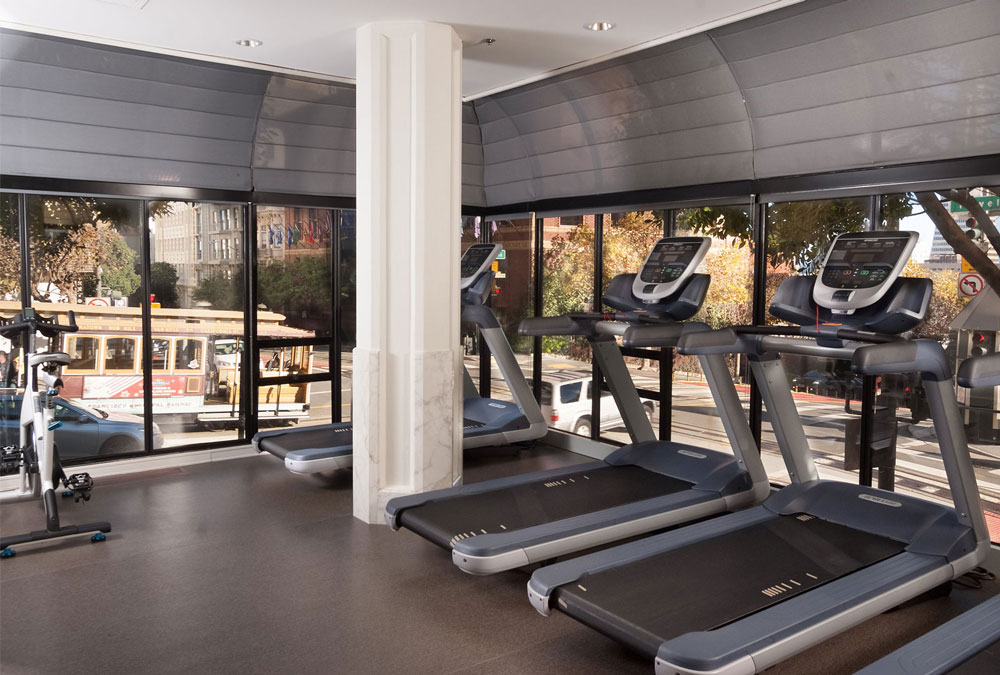 At Stanford Court, we believe in balance. We definitely have the work hard, play hard attitude. And we know that depending on your personal preference, fitness can either feel like work or play. In our new Fitness Center, you will find that we've combined the two and provide an engaging fitness experience no matter your fitness level.
Whether traveling for work or pleasure, our guests love our Fitness Center because it is a place to get some balance. Here are some of the great amenities we have:
Kinima Fit We are thrilled to offer a one-of-a-kind workout experience with our interactive Kinima Fit virtual fitness center. Kinima is a free-form exercise platform using technology to bridge the gap between personal trainers and fitness classes. Simply stand in front of the motion-activated screen and select your workout. Kinima tracks your reps, effort and calories burnt during your workout and then uses artificial intelligence to customize your next workout.
Cardio Machines If the steep hills of San Francisco don't provide enough exercise for you, you can run, glide, and bike on our cardio machines. We have treadmills, spinning bikes, and elliptical machines. Perched on the corner of our property, our Fitness Center provides striking views of the city and overlooks the cable car lines. A picturesque scene as you get your heart rate up.
Weight Machines and Free Weights
We offer machines and free weights so that every skill level can build muscle. Our Fitness Center has a lot of natural light and full length mirrors so that you can get that perfect #fitnessselfie of your toned muscles.
Free-Standing Box Escape Punching Bag
In our new Fitness Center, we knew we needed something to make exercise feel like play and not just a new year's resolution. We included a professional punching bag to get a little cardio in. The heavy-duty, freestanding punchbag has been built to stand the test of time – it's tough with an understated, functional design and a technical programming focus.
In our new Fitness Center, you can pamper yourself with our FloWater purified water in our reusable water bottles and cool down after your workout with a chilled towel. Come stay with us today and check out our new Fitness Center located on the First Floor of our Nob Hill hotel.