December 13th, 2019
SF Neighborhood Guide: Fisherman's Wharf
Fisherman's Wharf is one of the most-visited areas by tourists in San Francisco. It's a launchpad to bay cruises, Alcatraz, and city bus tours; a place for cable car Christmas ornaments and Golden Gate Bridge postcards; a span of seafood restaurants and families indulging in sourdough bread bowls.
Sure, it's a place for tourists, but the historic wharf is still an active hub of the city's fishing fleet. Many of its landmark businesses (Alioto's, Ghirardelli, Boudin Bakery) were founded by immigrants who helped establish the city around the time of the Gold Rush.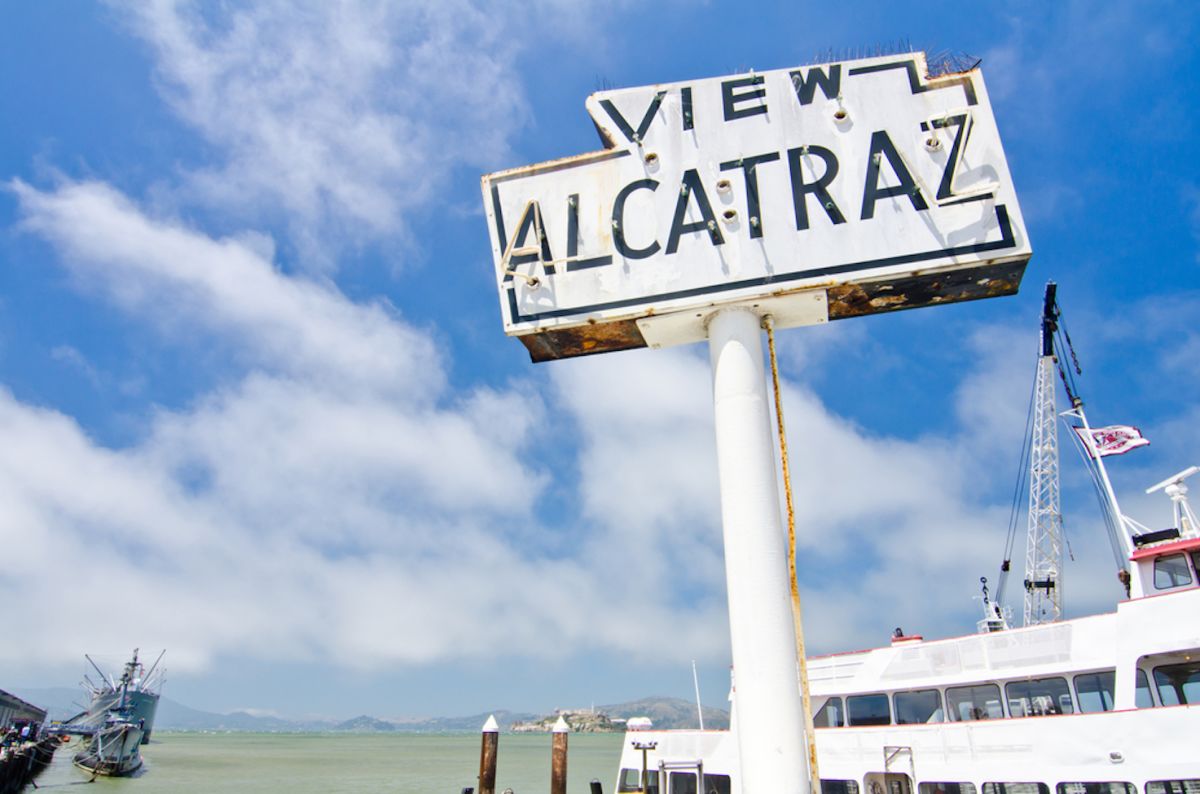 To get there, hop on the Powell-Hyde or Powell-Mason cable car and ride down to the city's historic waterfront district for a mix of unexpected museums, hearty foodfare, and the best Irish coffee in the country.
Points of Interest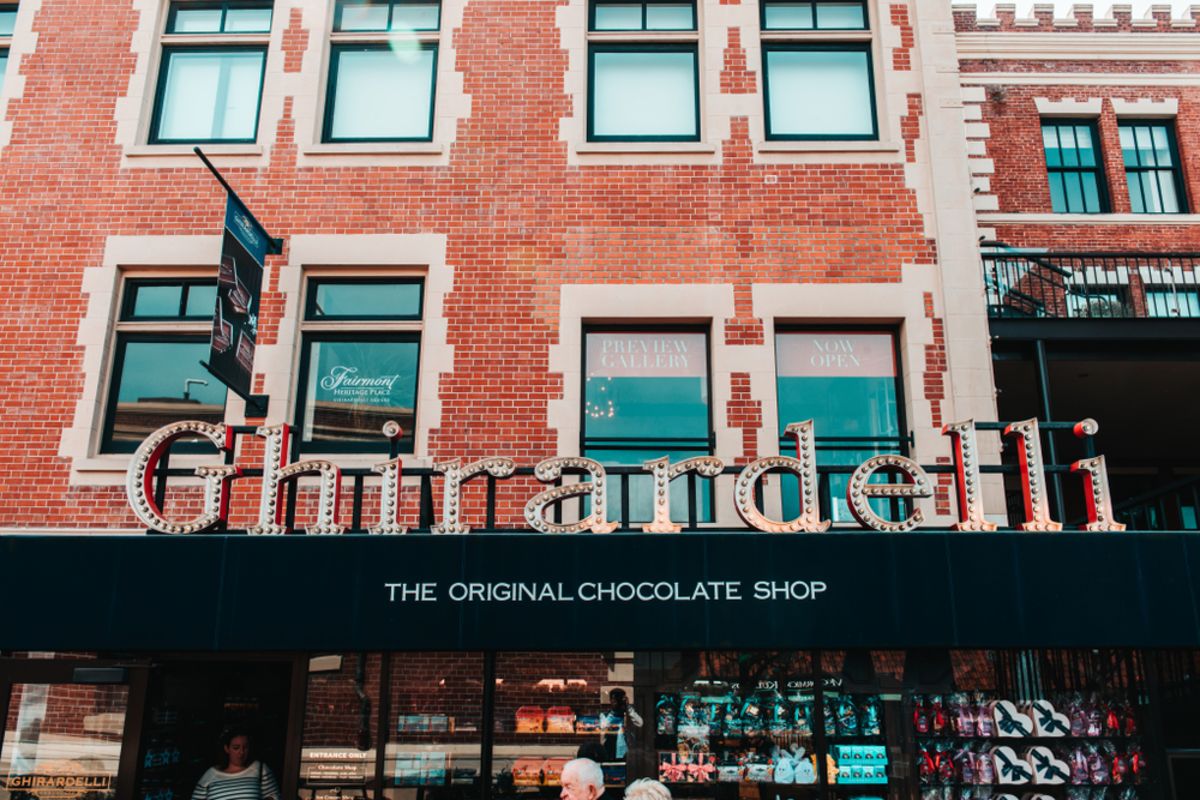 Ghirardelli Square - Home to Ghirardelli Chocolate, this square in Fisherman's Wharf offers an eclectic mix of restaurants, virtual reality entertainment, and gift shops with a local flair.

For food, head to the cafe at The Cheese School of San Francisco for lunch; the Palette Tea House for Insta-worthy dimsum; or the SF Brewing Company, for small-batch, experimental craft brews and pub fare.

For gifts with a local flair, leaf through prints at Jackson & Polk, browse the cute wares at Lola of North Beach, and, if you're traveling with a pup, pick up dog accessories at Yap USA.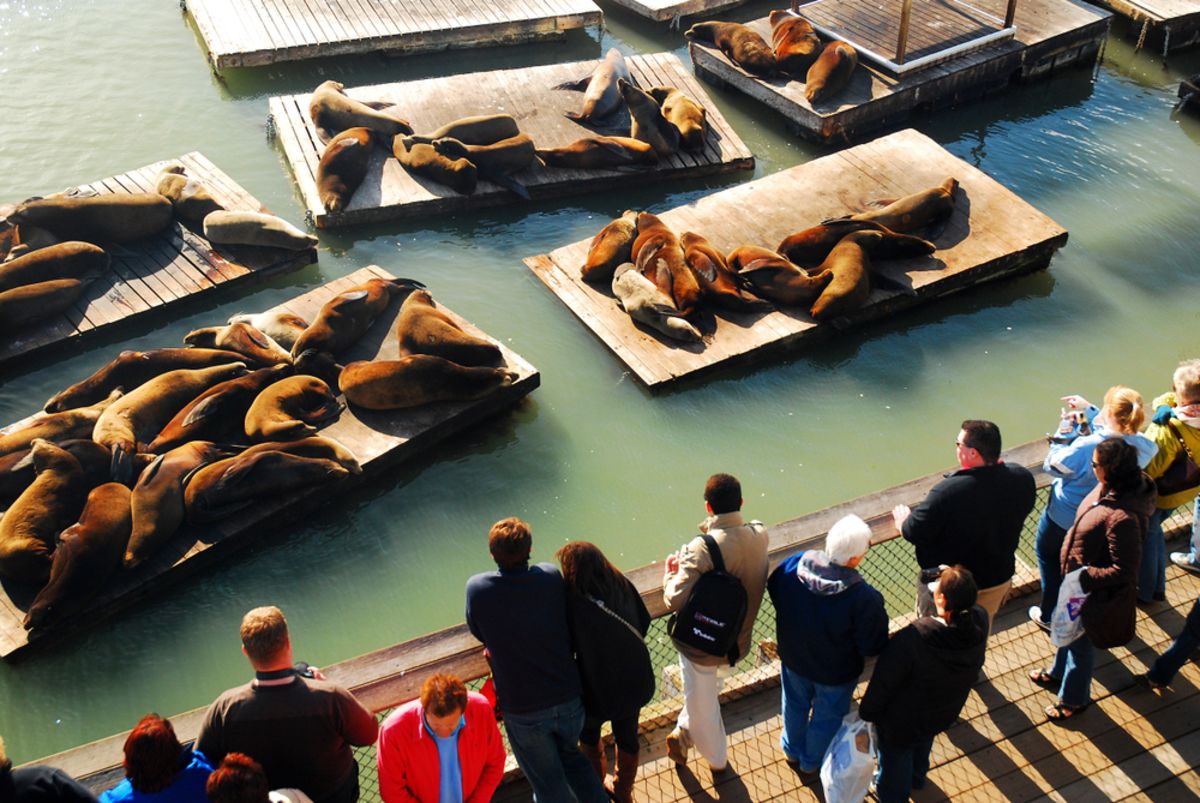 Pier 39 - Pier 39 is a shopping plaza and departure point for water excursions on the San Francisco Bay. Alcatraz and the Golden Gate Bridge can be seen toward the end of the pier. Unique characteristics include a healthy population of sea lions on the K docks; an intricately painted carousel from Italy; Musical Stairs by Remo Saraceni (the same artist who designed the floor piano in the movie Big); and we can't forget an aquarium complete with a shark tunnel.
Food & Drink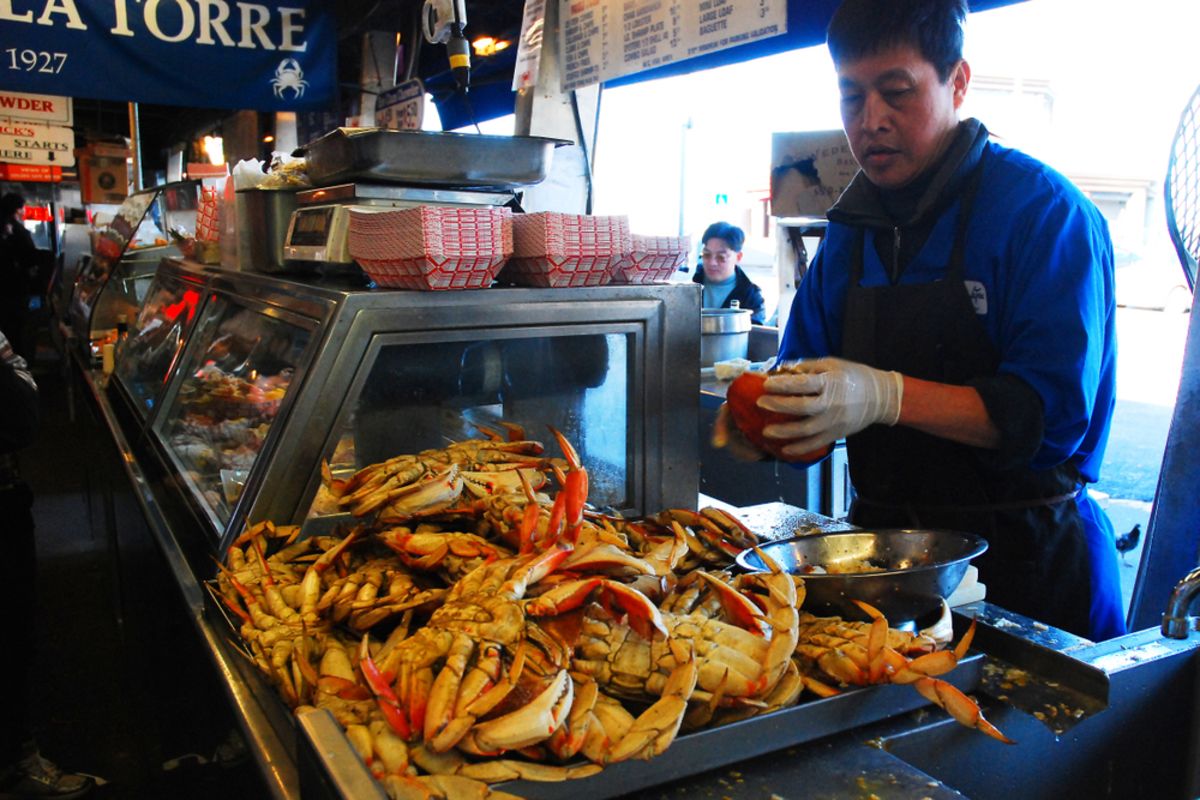 Restaurant Gary Danko - Gary Danko's fancy but unstuffy French fare has earned both Michelin stars and several James Beard awards. The prix fixe tasting menu is an experience in itself, or you can find a seat at the bar for a more casual approach. 800 N. Point St., San Francisco
Alioto's - This Fisherman's Wharf establishment has over 90 years in the business serving Sicilian seafood. If you were interested in trying cioppino, a fish stew with local origins, this is the place. #8 Fisherman's Wharf, San Francisco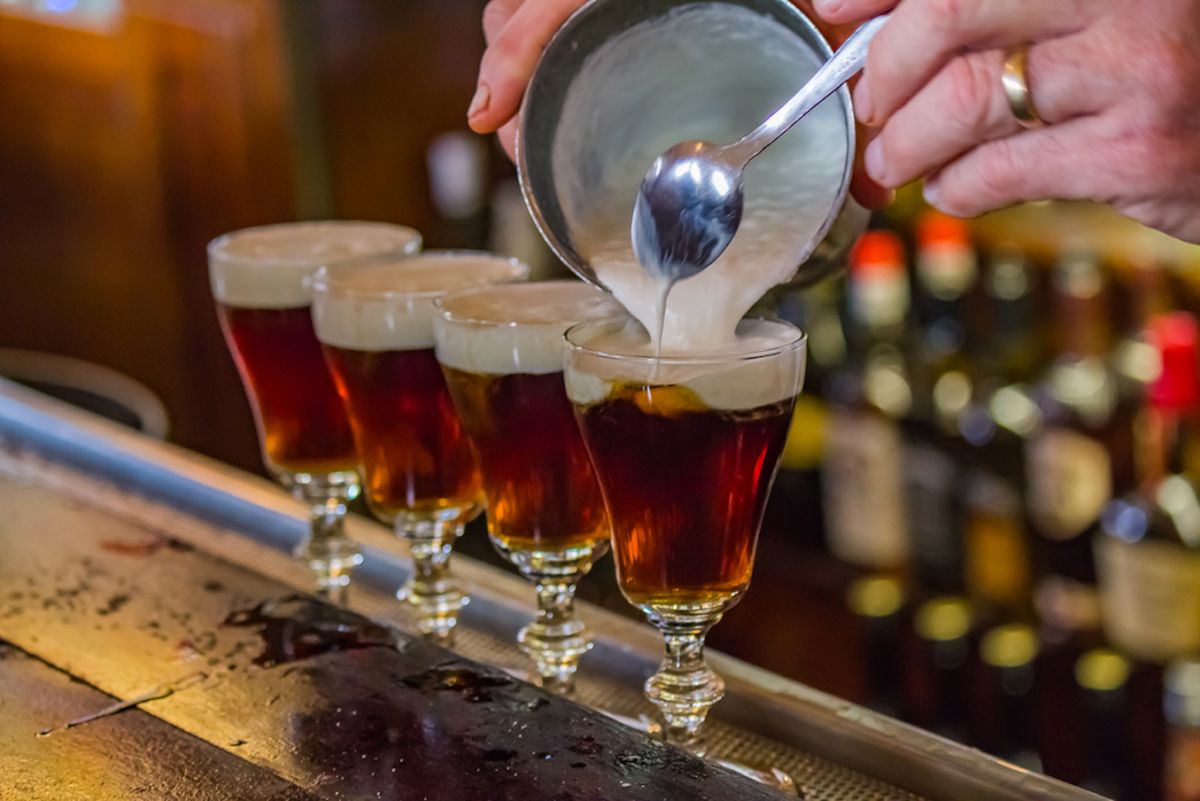 The Buena Vista Café - If the fog is beginning to roll in, head to this old-school café for an Irish coffee that's pure perfection. Traditional American fare also available if you get hungry. 2765 Hayes St., San Francisco
The Codmother Fish & Chips - This British-run food truck serves simple fish and chips that are simply delicious. Picnic tables available. 496 Beach St., San Francisco
Surisan - If you're not big on seafood but looking for something exciting to bite into, try the Korean American fare at Surisan, which serves up delectable breakfast fare in an industrial-chic setting. 505 Beach St., San Francisco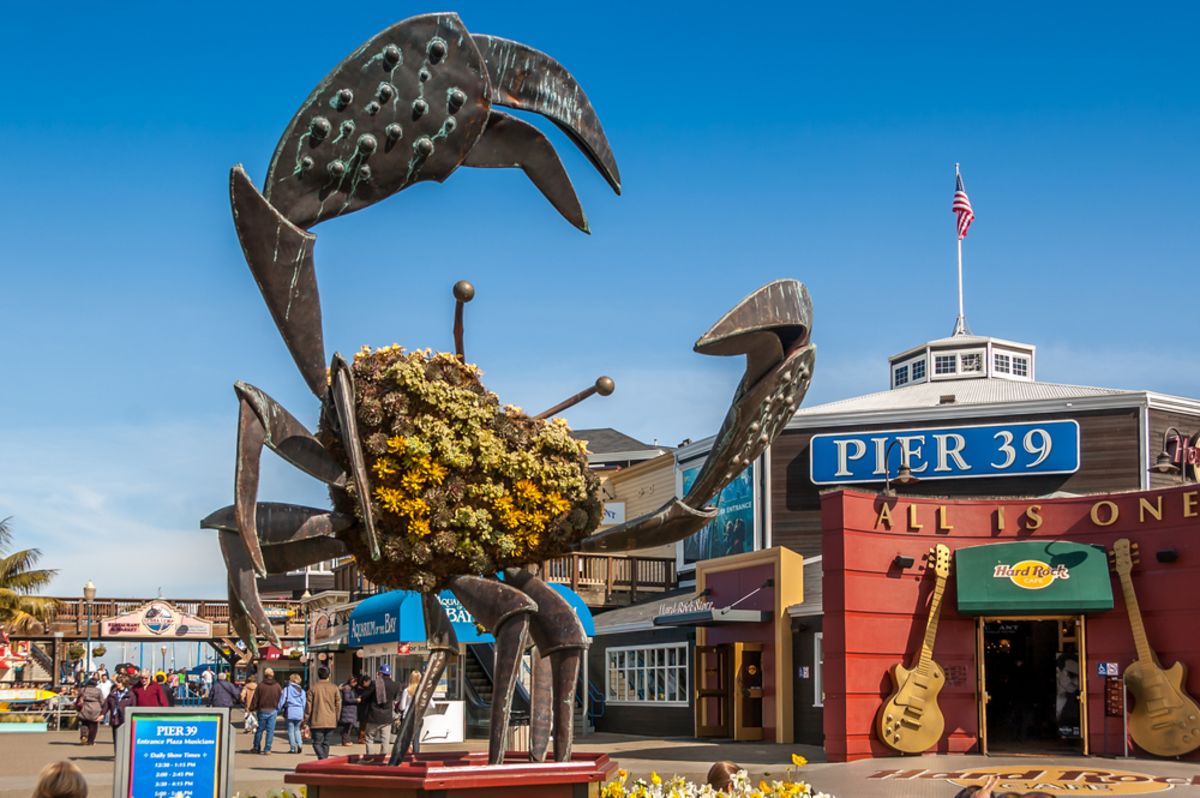 Museums
Cartoon Art Museum - This small museum endowed by Peanuts creator Charles Schultz features original sketches and an ever-changing exhibit programming that often pleases Marvel and DC Comicbook fans. Open 11-5 daily, closed Wednesday. $10 admission. 781 Beach St., San Francisco
Musée Mécanique - You won't find this kind of musée anywhere else. Step into the Musée Mécanique, a for-profit museum that's more akin to the arcades of your grandparent's generation. Coin-operated musical instruments and penny games are both endearing and macabre. Admission is free, but cash is a must to see the bizarre games of olden days come to life. San Francisco Pier 41
Museum of the Eye - Opens 2020. The American Academy of Ophthalmology Truhlsen-Marmor Museum of the Eye is gearing up to offer exciting exhibits from phacoemulsification (cataract surgery) to the history of eyeglasses. Until its opening, access its 38,000-piece collection by appointment or online.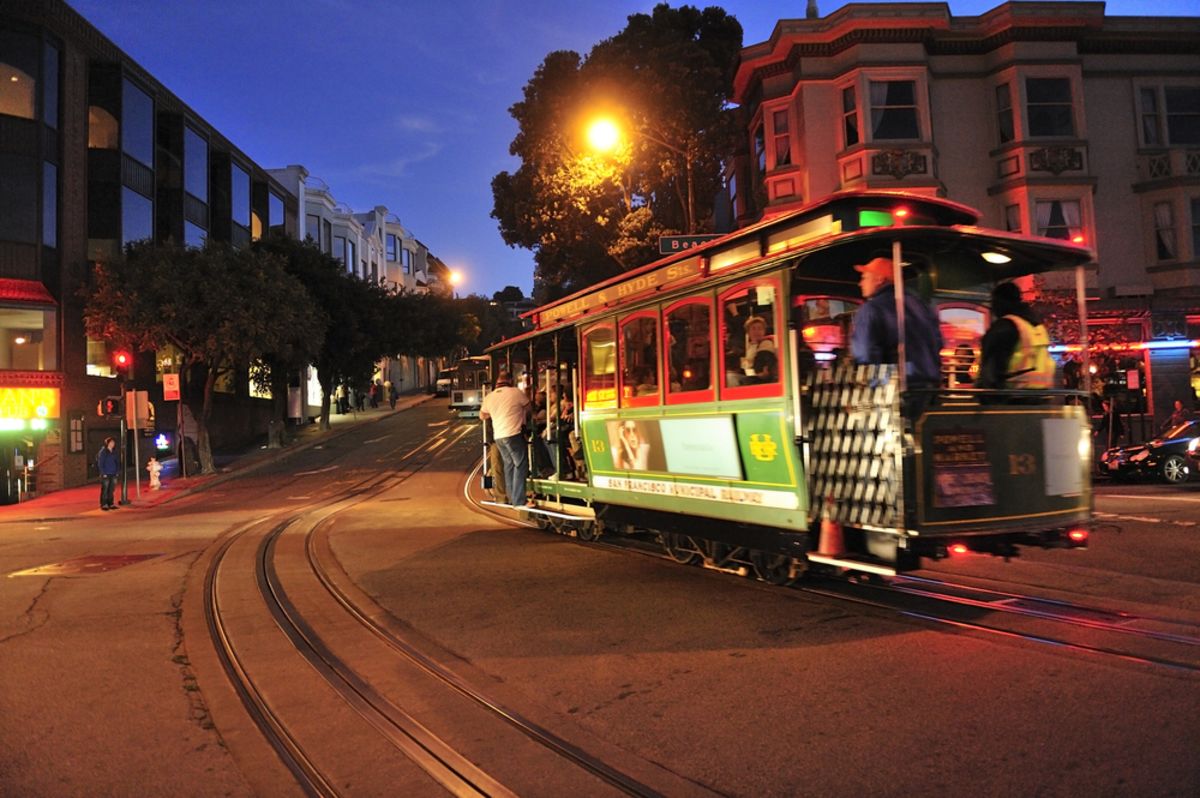 Annual Events
Fourth of July - Every Independence Day, the wharf puts on live entertainment and acts as a front-row seat to a firework show over the bay.
Wharf Fest - Chowderheads can sample the Bay Area restaurant's best chowder, take in the waterfront and live music during this annual street festival in the Fisherman's Wharf. Held annually at the end of summer.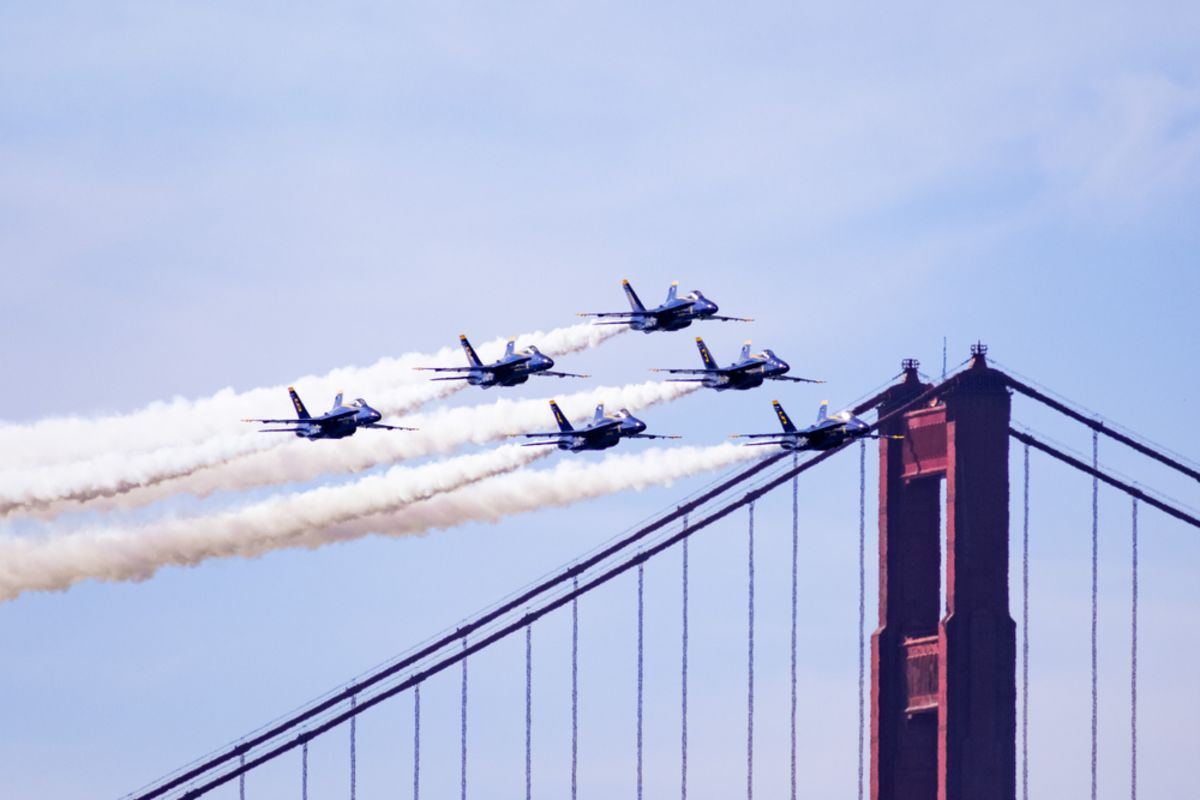 Fleet Week - Every October, the Bay Area pays tribute to the men and women of the armed forces with an array of programming; most notably an impressive air show by Navy's Blue Angels.
Lighted Holiday Boat Parade - The wharf's boat parade is a holiday tradition that begins just off of Pier 39, proceeding west past Fisherman's Wharf, Fort Mason and the St. Francis Yacht Club.
Stanford Court Hotel in Nob Hill
Our spirited, sophisticated hotel is conveniently located in Nob Hill near Union Square, right in front of the iconic Cable Car line on California Street. Learn more at www.stanfordcourt.com