July 16th, 2019
Plant-Based Eating in San Francisco
San Francisco's obsession with green, clean eating goes back decades. The city by the bay has long been home to pioneers of piquancy who create complex flavors and exciting meals out of plant-based ingredients.
Whether you're a flexitarian, vegetarian, vegan or an omnivore, everybody has a seat at the table set with plant-based food. Here's a look at local SF eateries that offer the cordon bleu of all things green.
Greens Restaurant
Led by chef Annie Sommerville and rated one of the best restaurants in the country by Zagat, Greens is a landmark vegetarian restaurant with over 40 years in the business. The menu changes with the seasons, but it's always on point, with vegetarian and vegan options available. If its stellar offerings aren't enough, its location in the historic Fort Mason Center overlooks the SF Marina with powerful views of the Golden Gate Bridge and the Marin Headlands. Make a reservation in advance for Greens.
2 Marina Blvd., Fort Mason, Building A, San Francisco
Vegan Mob
You'll have to track down this wayfaring pop up that specializes in vegan barbeque and soul food, but it's worth it. Try plant-based brisket, ribs, links, or bbq fried shrimp with savory sides. The gumbo is especially delish and goes perfect with a chilly day. See where Vegan Mob will set up next on Instagram @officialveganmob
Enjoy Vegetarian
This Chinatown restaurant is known for its fresh ingredients and meals that make you feel light and well afterward. It's been featured on CNN Travel as one of the top places for Chinese food in the country, so make sure to work it into your travel itinerary. Basil tofu, bean curd, pumpkin, and other interesting flavor combinations are a treat to the senses.
839 Kearny St., San Francisco. Call in a delivery order at (415) 956-7868
Seven Stills Nob Hill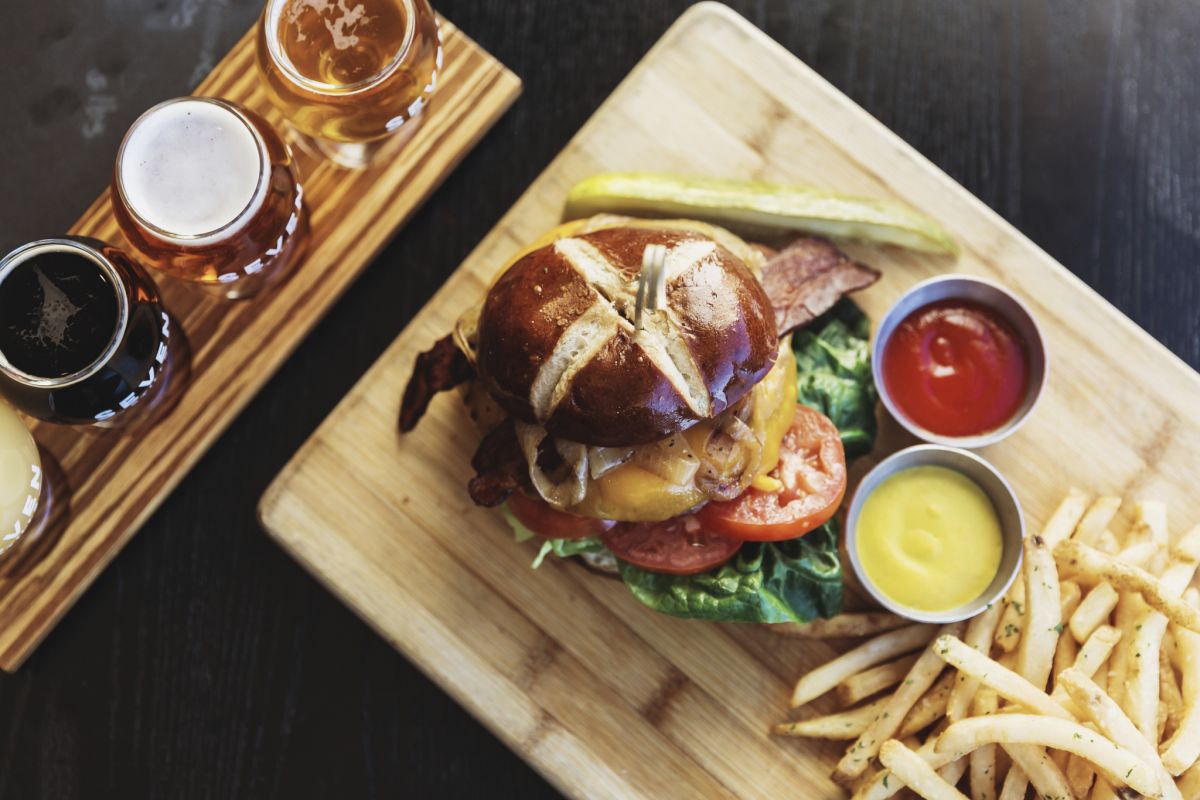 The Seven Stills outpost at Stanford Court Hotel features a full-bodied menu that can be smartly paired with the local distillery's whiskey and craft beer.
This is where the Impossible Burger comes in
, which is made unique at Seven Stills Nob Hill with IPA-braised mushrooms and onions and a rosemary and garlic focaccia bun. The floral combination is just right – and makes for an impossibly tasty meal just steps from your stay.
905 California St., San Francisco
Gracias Madre
This vegan restaurant in The Mission features Mexican food, playing with unusual ingredients and seasonings to create thoughtful plates. For an appetizer, try the coliflór frito - fried cauliflower topped with cashew cheese that won't make you miss any of that orange nacho stuff.
2211 Mission Street, San Francisco
Nourish Cafe
This 100% plant-based cafe is a casual spot for breakfast or a light lunch. Go on a sunny day so you can sit outside and enjoy a smoothie or breakfast bowl. The café puts emphasis on serving whole foods, so if you're the conscious eater who wants a restaurant focused on healthy eating and a low-carbon impact, this is your place. It opens as early as 7 am and is located just five blocks west from Stanford Court Hotel along the California Street Cable Car line.
1030 Hyde St., San Francisco
Stanford Court in Nob Hill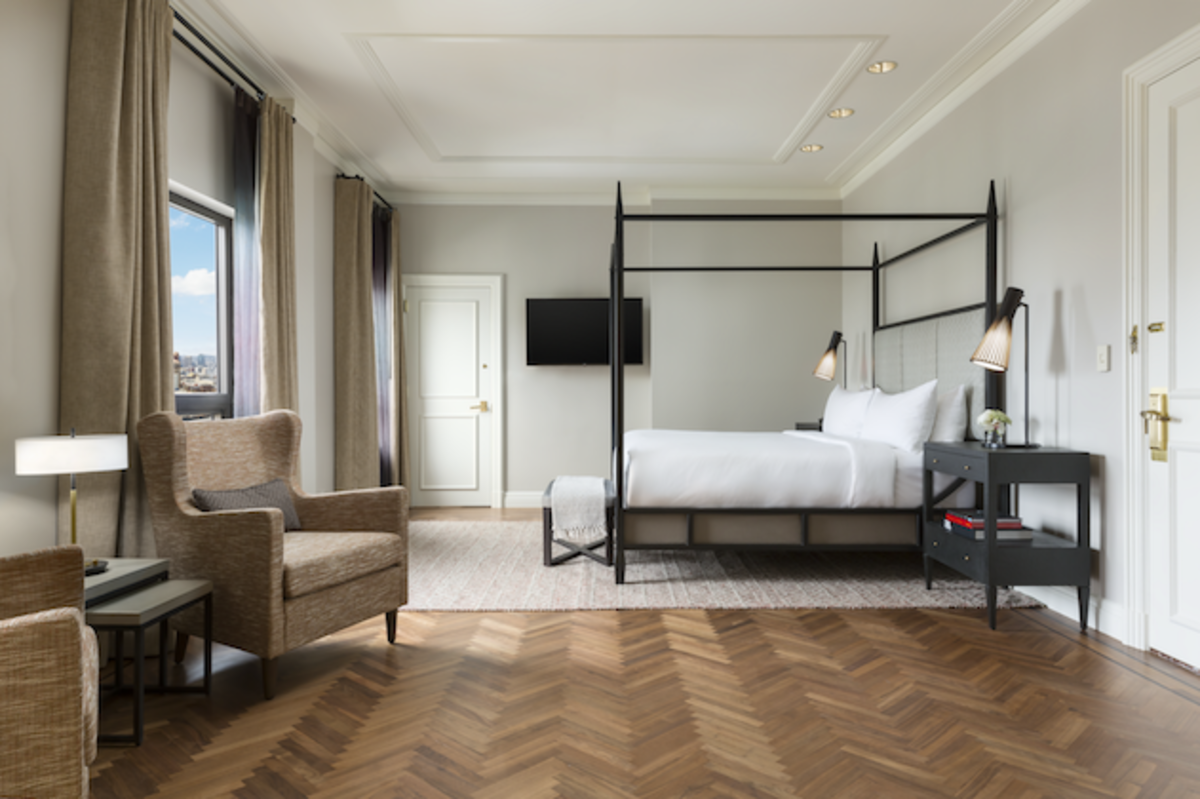 Whether you're a whiskey connoisseur or a novice, enjoy a taste of something unique, new and local by booking our Seven Stills Nob Hill Offer at Stanford Court Hotel. Our spirited, sophisticated hotel is conveniently located in Nob Hill near Union Square, right in front of the iconic Cable Car line on California Street.
Looking to keep up with your fitness routine while on vacation? Learn about our athletic gear lending program and yoga mat rental at www.stanfordcourt.com