November 16th, 2018
New Mural in the House, a Tribute to Nob Hill
San Francisco is a magnet for innovators seeking to exploit the city's ever-changing art scene. To keep up with SF's fast pace, Stanford Court continuously explores the creative minds that are leaving a mark on the city. This time, we worked alongside artist Brian Barneclo who painted our latest mural in our West Arcade entrance.

About Stanford Court's Newest Mural
During your stay at Stanford Court or next time you stop for a drink at Seven Stills, take some time to check out Brian's creation. Titled "Straight Up," the mural is strategically located across from Cannon Dill's monochromatic mural, "Spirit Wolf," to offer a stunning contrast that speaks about the city's many facets.
"Straight Up" is an intricate combination of blue and orange hues that was inspired by Nob Hill itself. You'll notice iconic sights, such as a cable car riding up a hill, Bay Bridge, Chinatown and Starlight Room Star, a reminder of how close our hotel is to everything of importance in SF.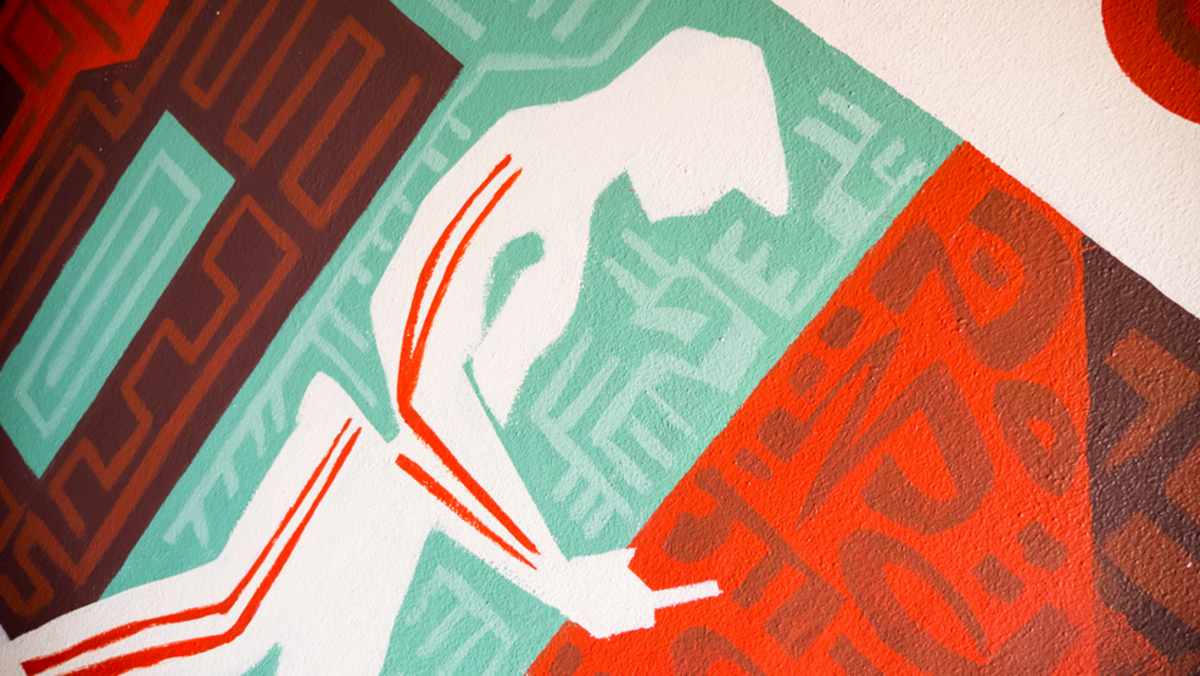 Brian Barneclo's Murals Around SF
If you want to see more work by this artist, you are in the right city. Brian painted San Francisco's largest mural to date, "Systems," a 600' x 40' painting near Caltrain station in Mission Bay. Whether you're commuting, driving or walking, you can easily see the panoramic mural from Townsend Street and 7th Street.
Not far from that SF landmark is the 225' x 25' mural at Foodsco, located at Shotwell Street between 14th and 15th Streets, and the St. Francis Fountain mural at the corner of York Street and 24th Street. While you're there, why not grab an icy treat at SF's oldest ice cream parlor? If you're in the mood for some Northern California cuisine, head instead to Nopa restaurant at 560 Divisadero Street. You'll be served wood-fired dishes prepared with seasonal ingredients while Brian's work will greet you at every corner.
Have we piqued your interest? Then, follow Brian Barneclo on social media to find out where his murals will appear next.
--
Are you planning to visit SF? Take a look at our special offers and book your stay to see Brian's mural for yourself!