March 10th, 2017
5 Things You Must Try @ The Ferry Building
This gourmet farmers market is a foodie's paradise. Not only is the Ferry Building the place to stock up on California grown fruits and veggies, it's also home to some bomb gourmet restaurants. It's a great spot to get a feel for the city and eat well while doing it. Here's where we suggest you go, because we know you can't take it all in your suitcase:
Blue Bottle Coffee
You can't start off a trip to the Ferry Building Farmers Market without Blue Bottle Coffee. But you'd better wake up early. Blue Bottle Coffee always has one of the longest lines on Saturday mornings. Nevertheless, the coffee is worth it - especially the New Orleans, which is an exquisite cold brew. If you want a worthy accompaniment, go for the caramelized Belgian waffles. The quality remains unmatched.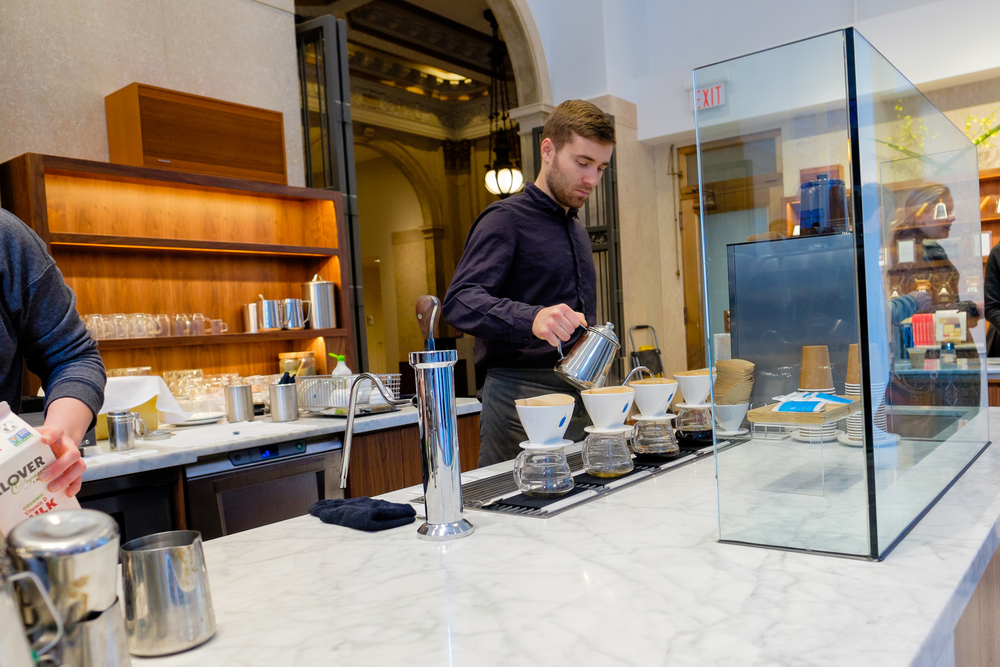 Hog Island Oyster Co.
These locally-sourced, sustainable oysters are long-time favorite at the Ferry Building Farmers Market. While the oysters are always a good choice both the clam chowder and the grilled cheese are also great additions to your oyster starters. Like with most places at this farmers market, Hog Island Oyster Co. can get crowded, but trust us -it's always worth it.
Cowgirl Creamery
There are some things in life that you just must do. Eating the raclette at Cowgirl Creamery is one of them. Definitely bucket-list material. But just because the raclette gets all the hype, that's not to minimize their other varieties. Try the red hawk or order a grilled cheese to munch on while you peruse cheese heaven. Cheese lovers beware. You won't want to leave this place.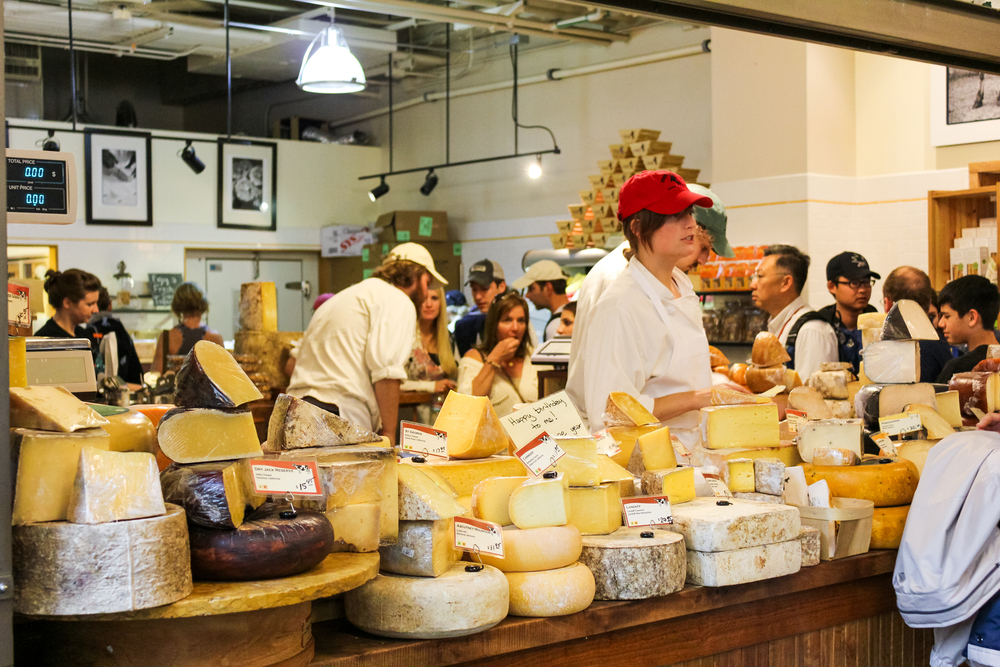 Gott's Roadside
Just because it's a farmers market doesn't mean you have to eat healthy. When you feel like being bad, sneak over to Ferry Building spot #6 for a burger and a soft-serve shake from Gott's Roadside. You find a lot of willing company, but no one willing to share. These burgers are too good.
Roli Roti
People come here for one of two things. Either you order the chicken at Roli Roti, or you order the porchetta. And that is where you'll draw the line. You're either a chicken or a porchetta - not both. Nevertheless, most people end up agreeing that the rosemary potatoes are amazing, as they sit roasting and soaking up the fat dripping off the rotisserie.