June 4th, 2019
SF Pride: Marches & Rallies
The Pride celebrations in San Francisco are some of the biggest in the nation. Special programming include rallies, marches and community engagement that celebrate all the colors of the rainbow during the last weekend of June. Here's a look at the big ones.
Trans March
Witness one of the largest trans events "in the entire universe" at the annual Trans March, set for Friday, June 28 at Dolores Park. The march kicks off at 6pm and comes after a full schedule of related activities at the park beginning at 2pm, including performances, resource booths, and speakers. Read more.
Rallies at the Civic Center
Performance and speakers will take the mainstage at two rallies held at Civic Center Plaza on June 29 from noon to 6pm and June 30 from 11am to 6pm. Organizers request a $1-5 donation at the gate.
Dyke March & Rally
Don't miss the 27th annual Dyke March & Rally at Dolores Park on Saturday, June 29. The rally starts at 11 am with the march at 5 pm. The Dyke March and Rally is one of the largest of Pride, attracting 50,000 people.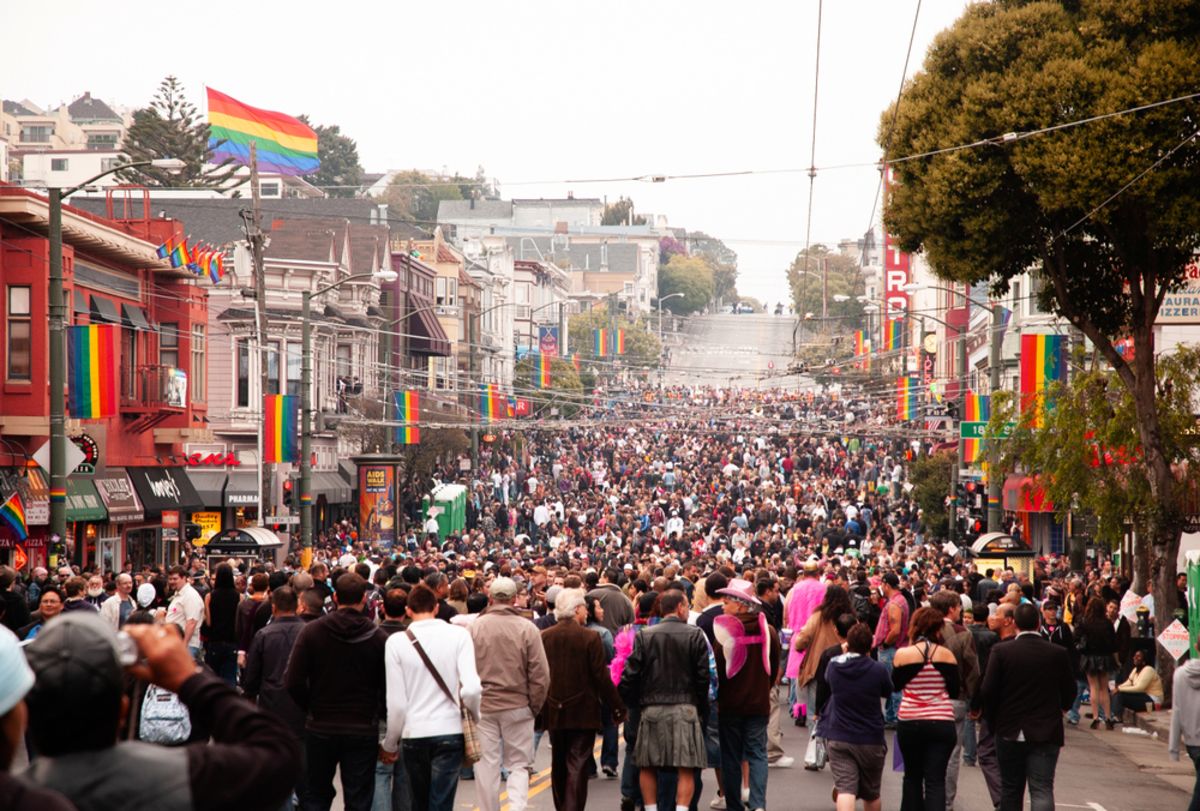 Pink Triangle on Twin Peaks
Keep an eye out for the oversized pink triangle on Twin Peaks. If the fog doesn't take over, the acre-sized display will be installed June 29 starting at 7 am with a commemoration ceremony at 10:30 am.
Pride Parade
The 49th annual Pride Parade in downtown San Francisco is the main event. It's so robust that it's regarded as one of the best and biggest in the nation. The route runs from the city's Market Street on the corner of Beale at 10:30 am. It marches west along Market to Eighth Street.
Making last- minute plans for SF Pride?
It's not too late to book with our Pride Package!
The deal includes a complimentary craft beer flight from Seven Stills Brewery. Stanford Court in Nob Hill is for the independent traveler, offering tech-forward amenities like electric e-bike rentals that make for a more practical stay.
Look at all of our specials here.