March 12th, 2022
SF Neighborhood Guide: The Mission
The Mission is a diverse district with Spanish and Mexican influence, hip boutiques, Michelin-star restaurants and street murals that pop. Here's a guide to San Francisco's Mission District.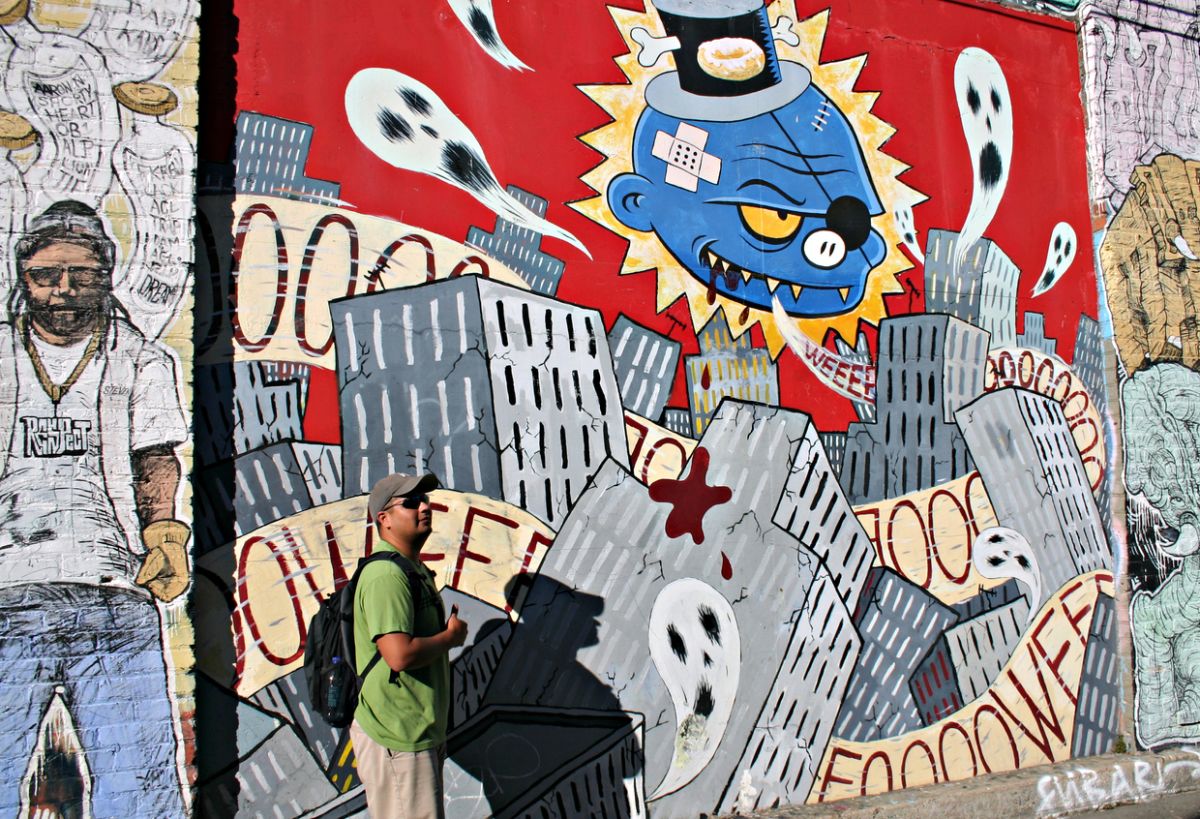 A tourist looks at a mural painted by Mats Stromberg in 1995, located in Clarion Alley, Mission.
Points of Interest
Mission Dolores - The Mission Dolores is one of the most significant buildings in SF. Its founding in 1776 brought Spanish settlers to northern California and is the oldest structure in the city. Take a self-guided tour through the basilica, cemetery and gardens for insight on the area's history. 3321 16th St, San Francisco
Mission Dolores Park - Just two blocks south from the Mission Dolores, this nearly 16-acre city park is the hub of the district. People gather to soak up the sun, picnics, or have a drink while taking in that great SF skyline.
Clarion Alley - Located just below 17th Street between Mission and Valencia, you'll find a stretch of eye-catching murals. The local mural project has been ongoing since 1992 and fosters social engagement through aesthetically innovative public art.
Mission Cultural Center of Latino Arts - See performances and events at this cultural center that has been around since 1977. 2868 Mission St, San Francisco
Eat
The district has a mix of Michelin-starred restaurants, casual pizza counters and busy taquerias. The latter has perfected what's known as the Mission burrito, which is gigantic, packed with beans, rice and protein, and wrapped in foil. There are a few spots in the neighborhood that claim to have the very best. Take your pick between the old-school El Faro and El Cumbre, who have been in the neighborhood the longest.
For upscale eats
Californios - Chef Val Cantu has created a choreographed dining experience in this unassuming spot specializing in modern Mexican fare. You'll drop more than a bill at this establishment, but with 15+ courses and a meal that lasts 2.5 hours, it's worth it. 3115 22nd St., San Francisco
Lazy Bear - Another restaurant in SF redefines dining out! Lazy Bear is a social dinner party, with mingling, communal tables, and pre-planned courses. It's an unusual format and its excellent dishes have earned it Michelin stars for 2019. 1499 Valencia St., San Francisco
Al's Place - This is the most affordable Michelin-starred restaurant on our list. Guests can enjoy locally-sourced California cuisine, inventive menu items, and an open kitchen. Pairings and family dinner options are available. 1499 Valencia St., San Francisco
Shop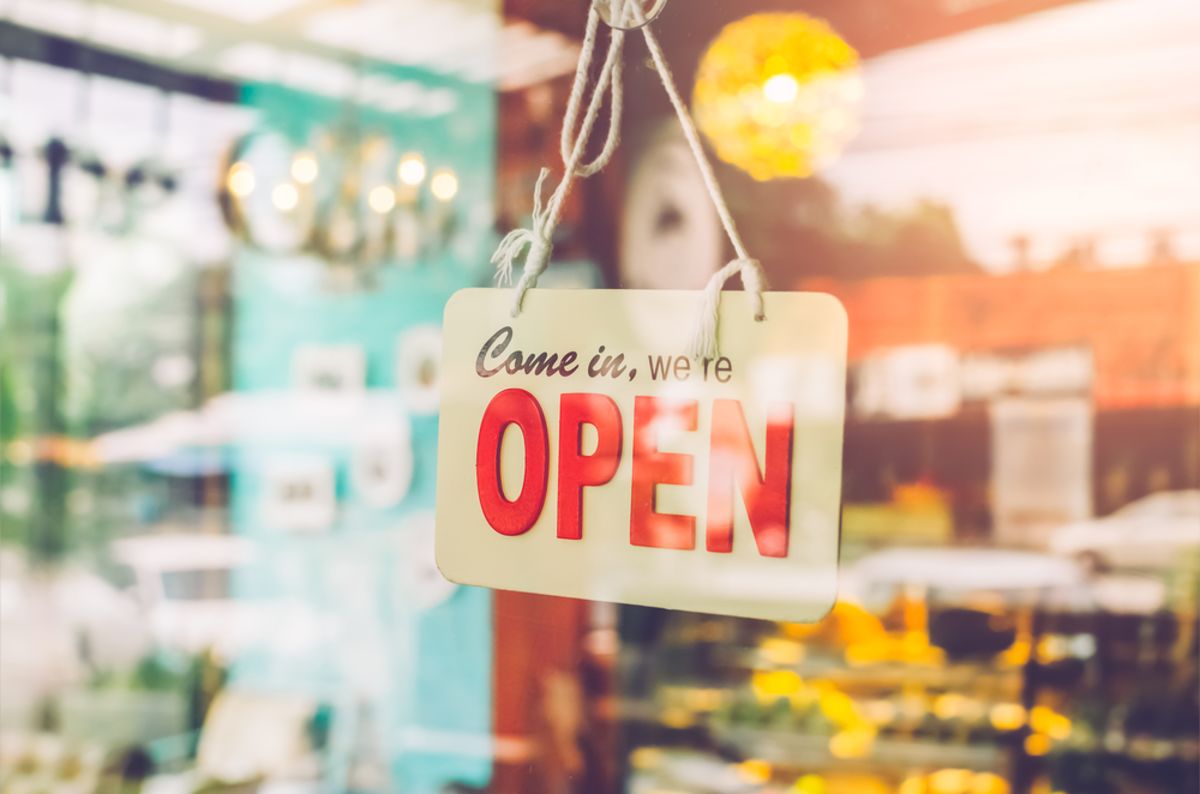 The Mission is one of the most diverse areas in the city to shop because it has a little bit of everything at its very best. Window shop along Valencia Street and see the mix.
Local boutiques
Azalea Boutique - Unpredictable, accessible fashion designers that also feature popular high-street brands. 411 Hayes St., San Francisco
Mission Workshop - Industrial chic meets outdoor gear, namely backpacks and technical apparel. 541 Valencia St., San Francisco
Audrey - This boutique is evolved from the X-Generation retailer, which has been on Haight Street for over 20 years. Browse casual wear, intimates, and accessories. 1034 Valencia St., San Francisco
Vintage clothes & accessories
Schauplatz - This fun vintage shop serves up glamor and camp. It's definitely worth a stop. 791 Valencia St., San Francisco
The Voyager - Well-curated men's and women's collections and homewares with organized, clean displays. 365 Valencia St., San Francisco
Gifts & books
Paxton Gate - An experience within itself. Mini terrariums, framed butterflies, ethically-sourced taxidermy, crystals and other enticing objet d'art from around the world. 824 Valencia St., San Francisco
Dandelion Chocolate - One of the best chocolatiers in the city, hands-down. 740 Valencia St., San Francisco
Dog Eared Books - This bright bookstore is well-curated, not too big, and features new and used books. 900 Valencia St., San Francisco
Annual events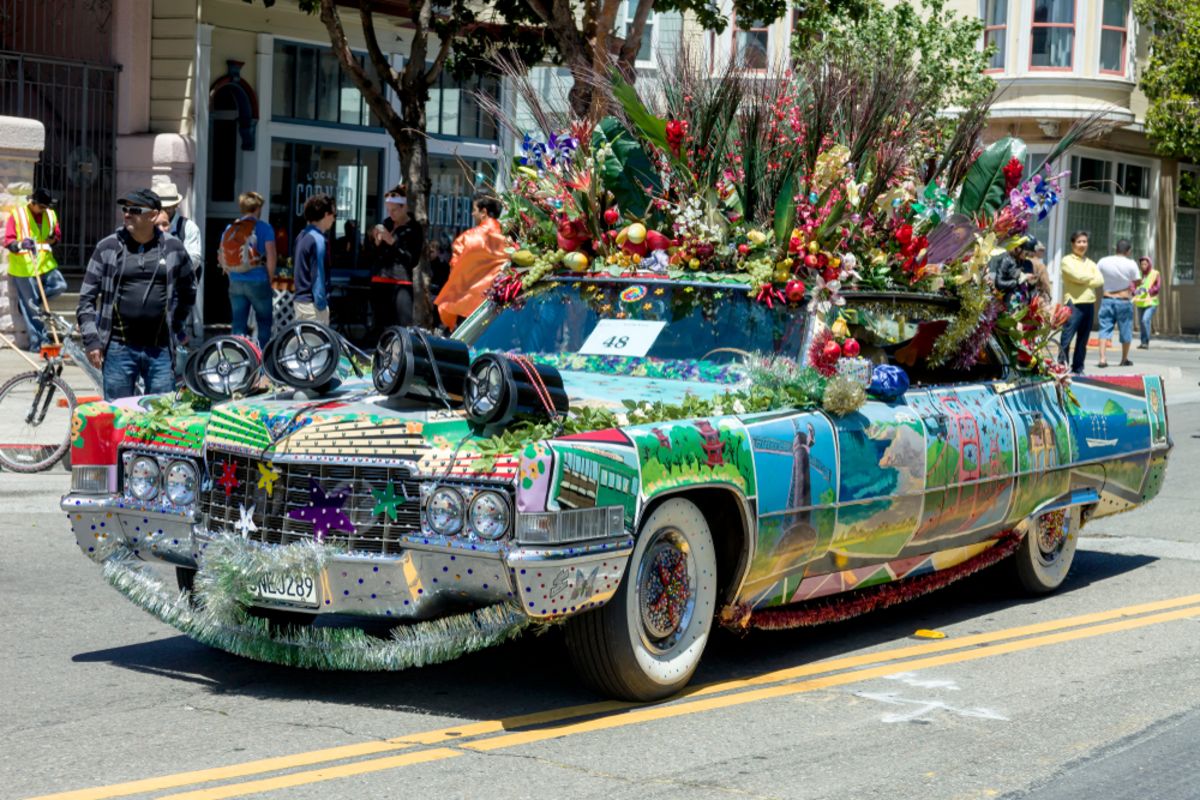 LitCrawl - This annual pub crawl brings together thousands of avid readers and hundreds of authors on a literary gathering as part of LitQuake, the most exciting literary fest in the country.
Dia de Muertos - The Mission is famous for its observance of Día de Muertos. Be a spectator of the annual procession and see special altars in Garfield Park. The holiday is celebrated from Oct. 31-Nov. 2, and the event takes place in the Mission the evening of Nov. 2. Check out more info here.
Carnaval - If you're visiting during Spring, celebrate Carnaval in the Mission. Colorful parade floats, music and block parties is part of this annual event.
Nightlife
The Mission has a fun mix of wine bars, dive bars, and dance clubs.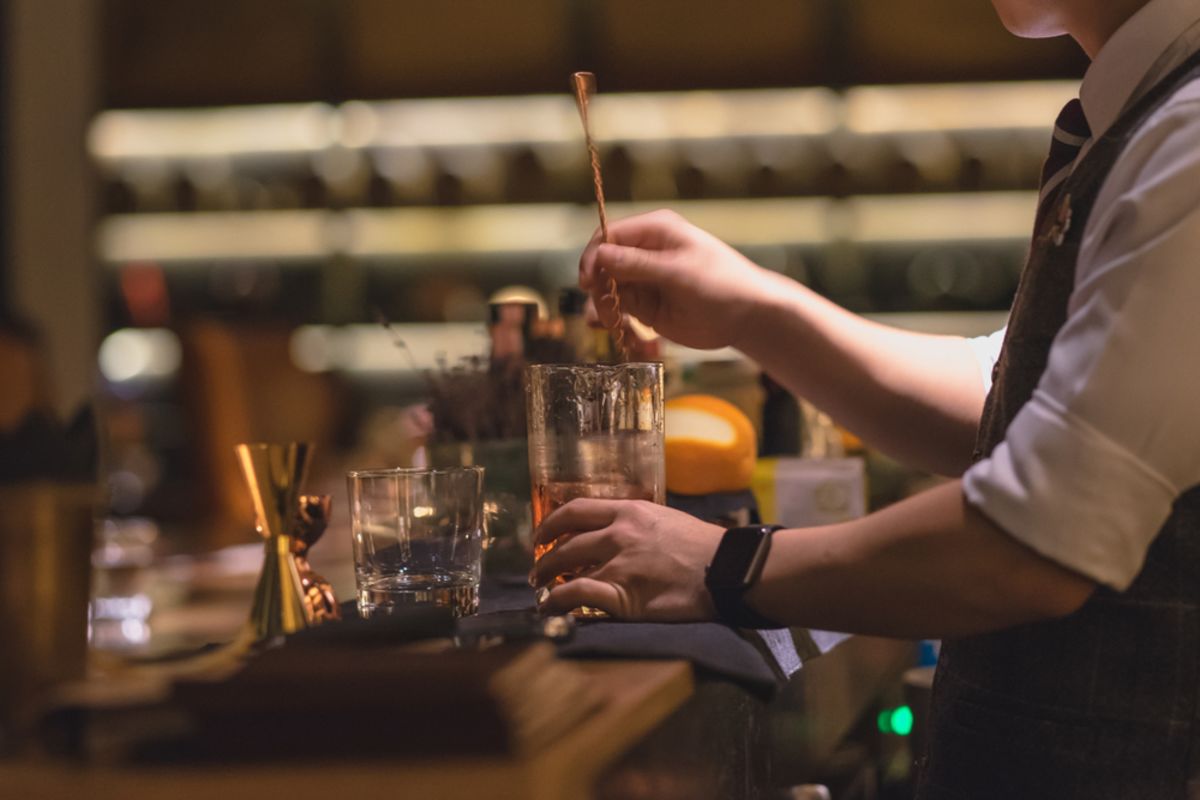 Makeout Room - This retro, casual club is great for socializing and meeting people. Regular host to literary events and musical performances. 3225 22nd St., San Francisco
20 Spot - This record store-turned-wine bar has an extensive wine menu, draws a laid-back crowd, and there's almost always vinyl playing. 3565 20th St., San Francisco
El Techo - Enjoy a daytime margarita on the rooftop and take in awesome views of the SF skyline. Latin American street food and cocktails for the win! 2516 Mission St., San Francisco
Mission Bar - For inexpensive drinks and all the comforts of a dive bar, head to this neighborhood staple. 2697 Mission St., San Francisco
Stanford Court Hotel is conveniently located in Nob Hill and features a cozy restaurant and bar from local brewery & distillery Seven Stills, a vinyl library in the lobby, and a convenient bike share program. Intrigued? Read more at www.stanfordcourt.com