September 6th, 2019
SF Neighborhood Guide: SoMa
The South of Market neighborhood in San Francisco has the city's best museums, is headquarters to Twitter and other big-name tech company offices, home to the SF Giants, and is epicenter of the gay leather community. Sound like a mixed bag? It certainly is, and that's why we love it.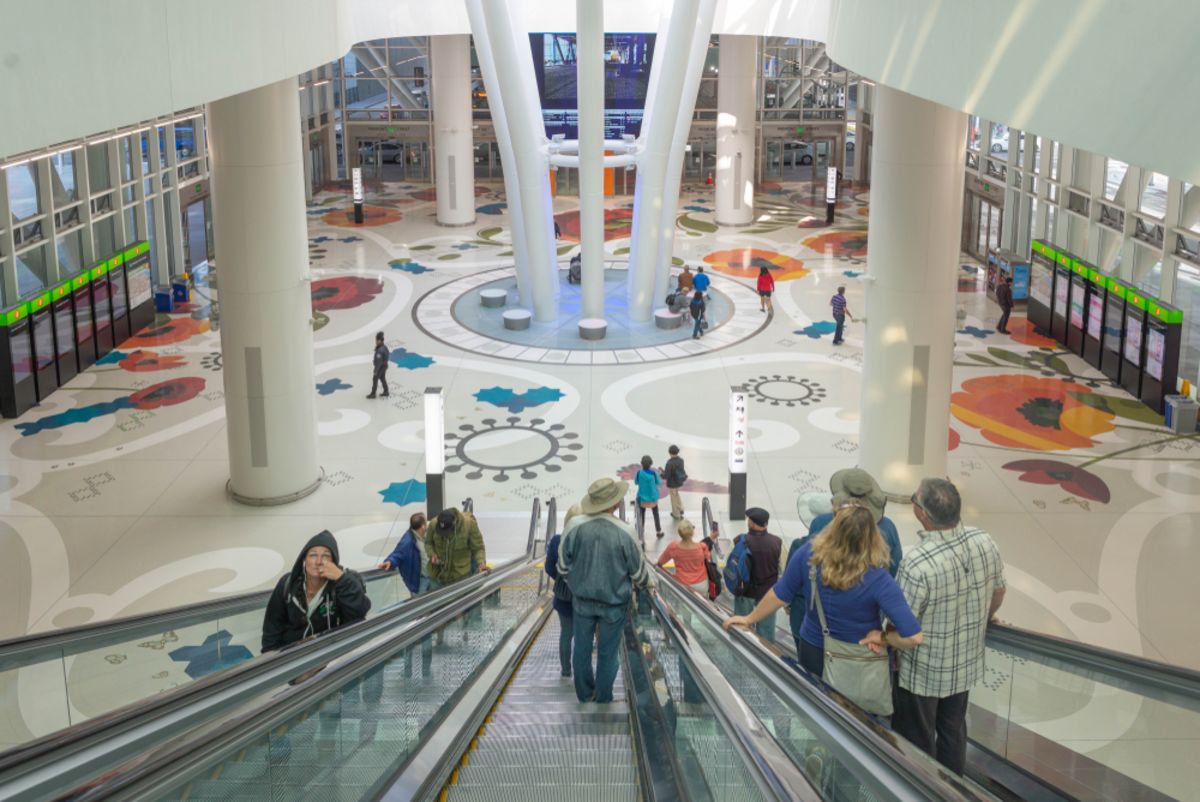 Interior of the Salesforce Tower
Known to locals as SoMa, the varied neighborhood is rapidly changing the shape of San Francisco's skyline, with additions like the Millenium and Salesforce towers. The city's ongoing construction of a new transit center won't just be cosmetic, but is expected to alter the city toward more public transit-focused jobs.
This relatively large district covers a lot of ground, from the edge of the Ferry Building and Rincon Hill, down to the edges of Mission Bay. Here we'll break it down for you.
Museums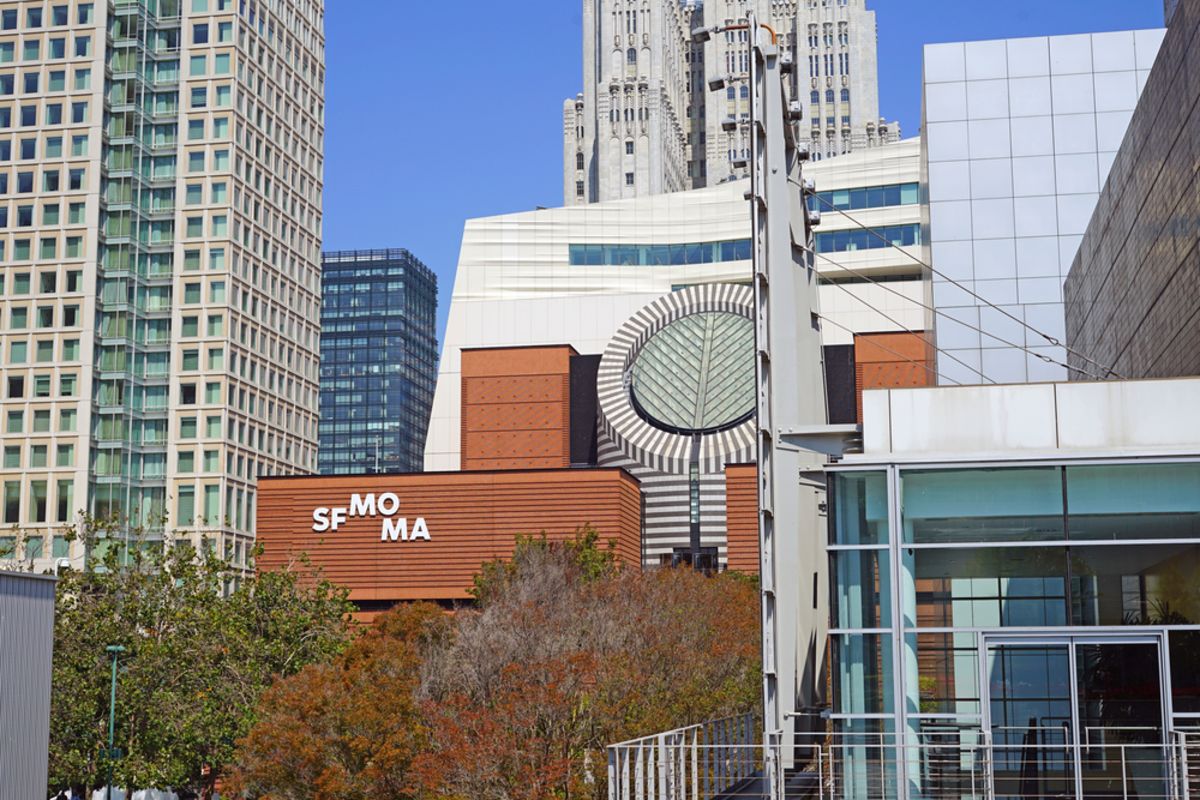 SF Museum of Modern Art - One of the largest modern art museums in the country is home to works by the likes of Andy Warhol, Frida Kahlo, and Julie Mehretu. Browse over 33,000 pieces of art without ever leaving the MoMa in SoMa. Expect to spend a few hours here. 151 3rd St., San Francisco
Museum of the African Diaspora - Fresh and unique exhibits make great use of the modest space at this museum, which focuses on the history, culture and art of the African diaspora. There's no museum quite like this elsewhere. 685 Mission St., San Francisco
Children's Creativity Museum - Bring toddlers and kids to this immersive, hands-on museum that allows plenty of stimulation for kids. 221 Fourth St., San Francisco
Yerba Buena Gardens - This one-of-a-kind multidisciplinary arts center is all-inclusive and celebrates local and innovative art, with performances in film, visual and performing arts. Check out the calendar to see what's on display. 701 Mission Street, San Francisco
Also check out the Jewish Contemporary Museum, Cartoon Art Museum, The Mexican Museum, and the International Art Museum of America
Culture & Events
SoMa is home to San Francisco's Filipino Cultural District, SF Pilipina. Visitors in August can enjoy the Pistahan Parade and Festival in August. In October, the Filipino American History Month Celebration is celebrated at the Asian Art Museum.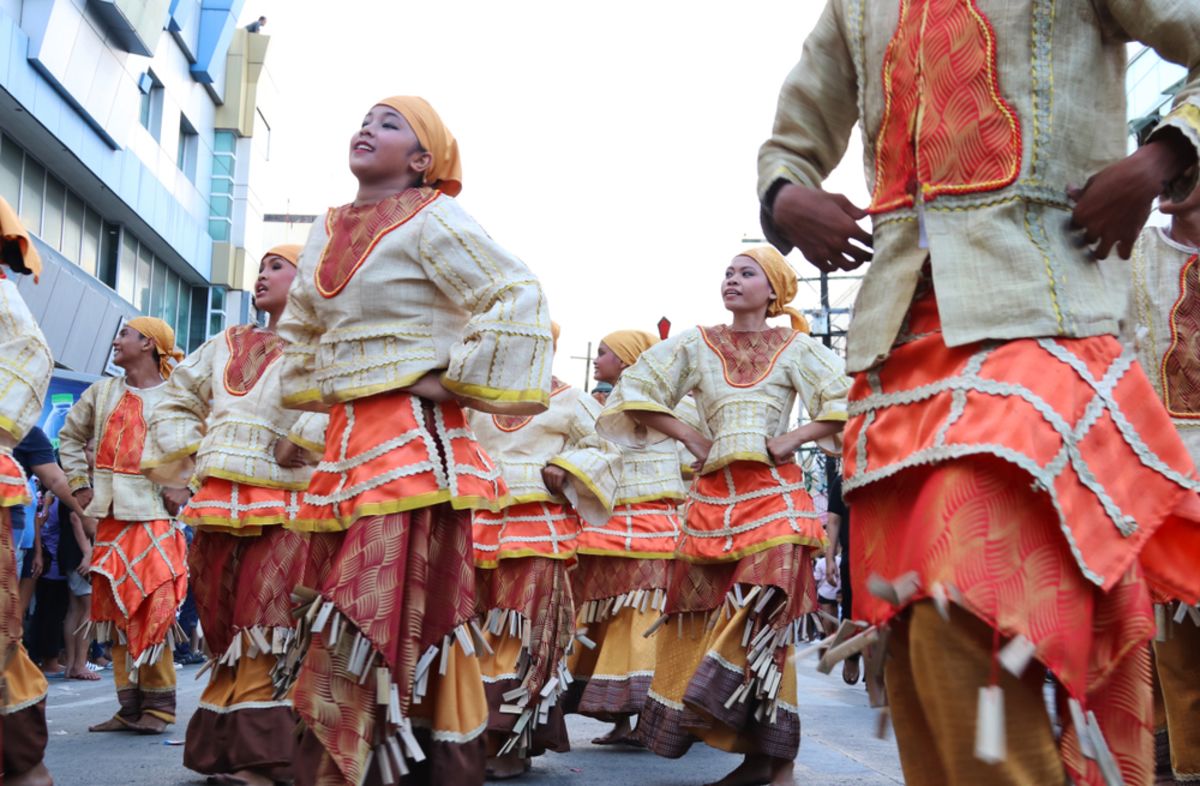 The SoMa area became a hub of the gay leather scene in San Francisco in the 1960s, especially after a local leather bar – The Tool Box – was mentioned in a Life Magazine article, "Homosexuality in America." Since 1984, the neighborhood has put on the renowned Folsom Street Fair. The outdoor gathering concerns all BDSM and leather enthusiasts for a day of live street performances, leather vendors, and a splash of nudity. The fair is held every September – see details of this year's event.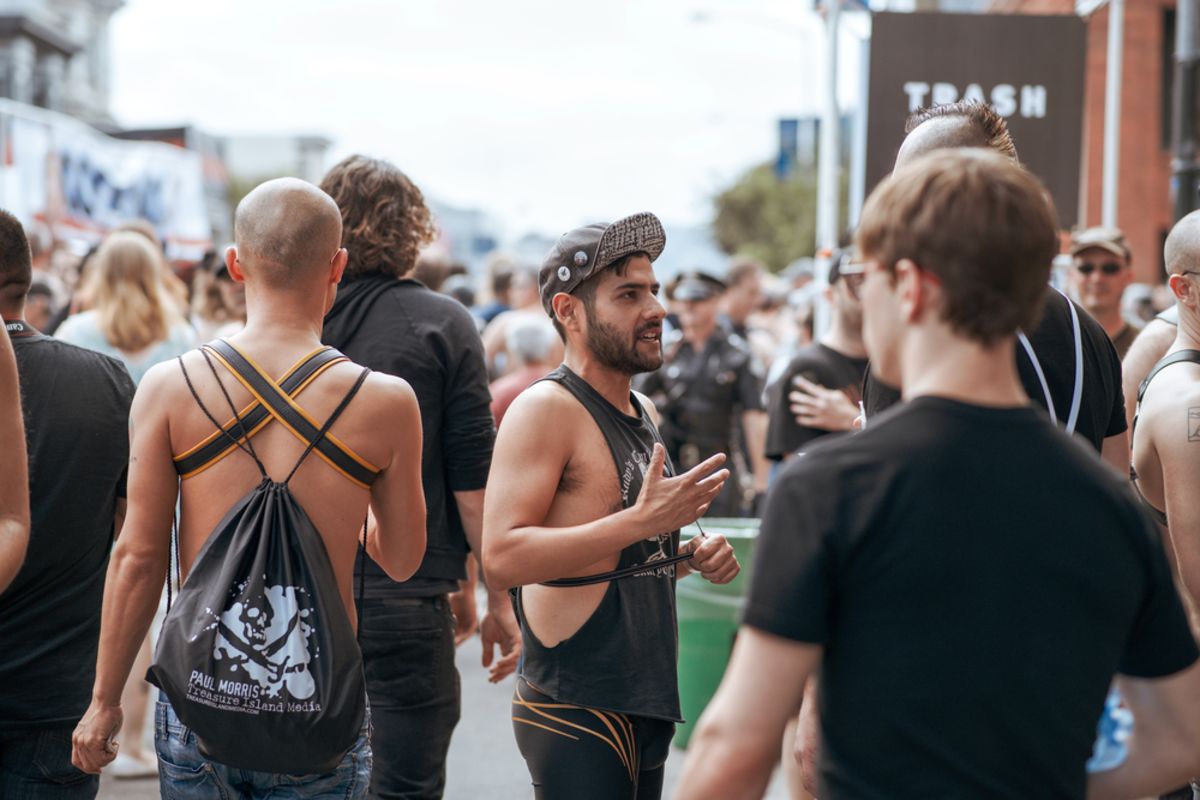 Eat
-Brunch at Marlowe for American bistro fare presented beautifully. 500 Brannan St., San Francisco
-Lunch at Zero Zero, for Michelin-recommended gnocchi stuffed with braised pork or maybe a small panzanella. 826 Folsom St., San Francisco
-Dinner at Cockscomb for upscale, California fare. 564 Fourth St., San Francisco
SF Giants' Oracle Park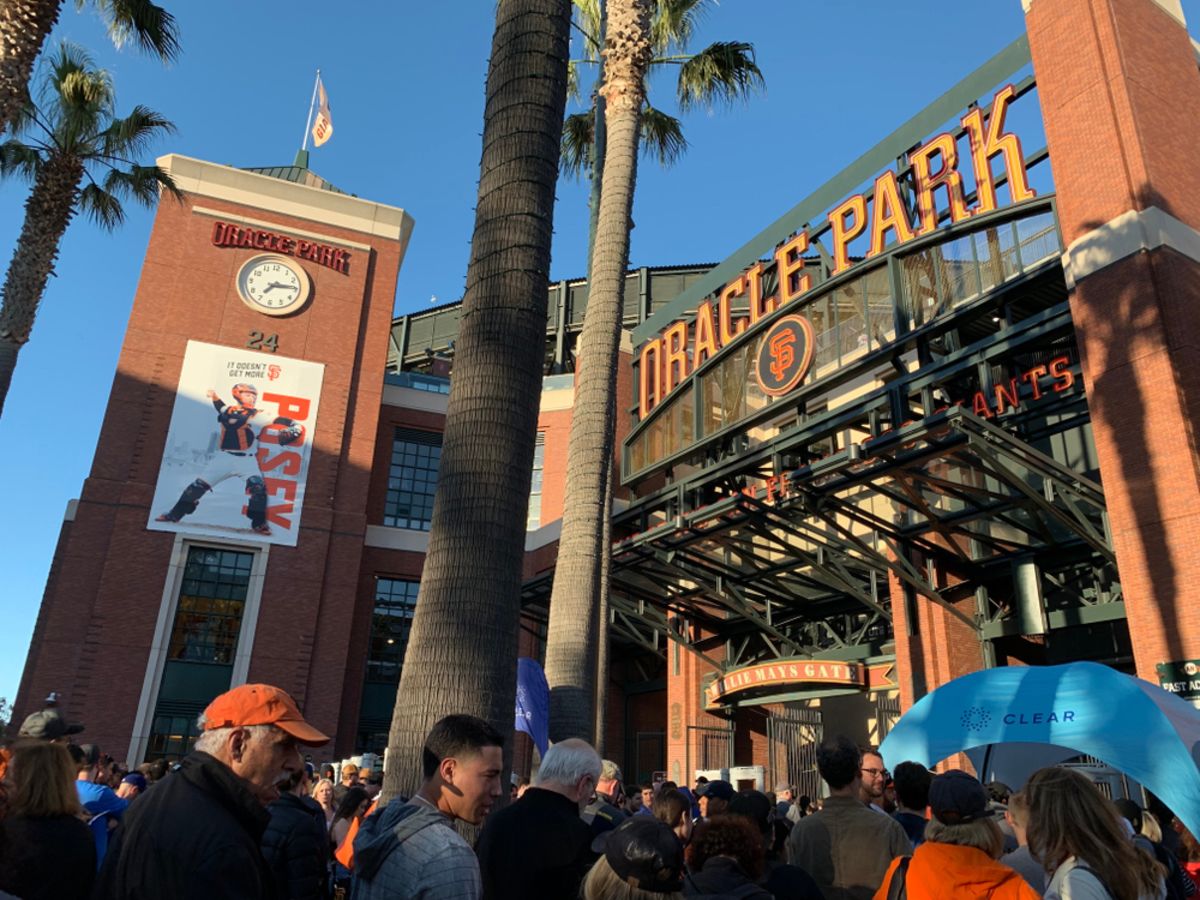 Catch a game at this beloved ballpark that perfectly frames San Francisco Bay. The regular season runs late March/early April through late September/early October.
If you're traveling with kids (or if the mood strikes), take a ride down the Coca Cola bottle slide toward the eastern part of the park. See current schedule and theme nights.
Shop
SoMa is home to big box stores, such as REI (840 Brannan St.) and absolutely massive Nordstrom (865 Market St.) and Target (789 Mission St.).
While you're in the neighborhood, you'll want to head to South Beach to browse Chronicle Books, an Independent book publisher in the works since the Summer of Love. Find their warehouse and shop at 680 Second St.
If you're in the mood to freshen up your room, visit the fragrant San Francisco Flower Mart (640 Brannan St.) for a sweet-smelling experience that offers whole-sale prices on a wide variety of blooms.
Nightlife
111 Minna Gallery - Go for happy hour (3:30-7:30, Mon-Fri) at this art gallery that doubles as a great place for a drink. The perfect start to an evening. 111 Minna St., San Francisco
Bar Agricole - Recognized for its outstanding bar program by the James Beard Awards in 2019, Bar Agricole is a contemporary tavern that focuses on natural wines, farmhouse distillery and local, organic food. 355 11th St.
Novela - Literary-themed cocktails and handcrafted punch on tap - it's delicious, so pace yourself. Novela is a procrastinating writer's dream. 662 Mission St., San Francisco
Mezzanine - For dancing in a club like atmosphere that isn't too big, Mezzanine is your best pick. Awesome sound system and a nice mix of music. 444 Jessie St., San Francisco
The Stud - The Stud has been in business for over 50 years, serving cheap drinks to queer crowds and welcoming the likes of RuPaul, Charo, The Weather Girls, Lady Gaga and more. It's an institution and a great place to catch a drag or burlesque show. 399 Ninth St., San Francisco

Stay with us in Nob Hill at Stanford Court Hotel. Book our Urban Sanctuary Experience Package to relax, refresh, and recharge during your stay in beautiful San Francisco. Enjoy vital kits and Gaiam athletic gear & yoga supplies for a wellness-focused trip. Go ahead, take a look at our rooms and excellent amenities.