July 27th, 2019
Incorporating Wellness into Your San Francisco Travels
Travel provides us with a break from the everyday buzz of life, but it's not always grounded in wellness. Leaving our routines behind can throw everything off-kilter. Fortunately, being conscious of the different dimensions of maintaining your bliss is all within your reach.
Stanford Court Hotel is dedicated to providing our guests with wellness amenities – whether it's access to yoga gear or something as simple as a cup of tea in the evening. August also happens to be National Wellness Month, so in the name of being well, we've highlighted ways to incorporate wellness during your travels in the City by the Bay.
Physical
There's nothing that throws off a fitness routine quite like traveling. Don't leave those running shoes behind! If you plan your fitness goals ahead of time, you'll see that San Francisco encourages activity. Ample bike lanes and uphills are yours for the taking! Plus, there's always a group yoga class to find that offers drop-ins. Every Tuesday, hundreds gather at nearby Grace Cathedral for yoga at the indoor labyrinth – it's a sight to behold. Stanford Court Hotel offers yoga mats on loan to our guests.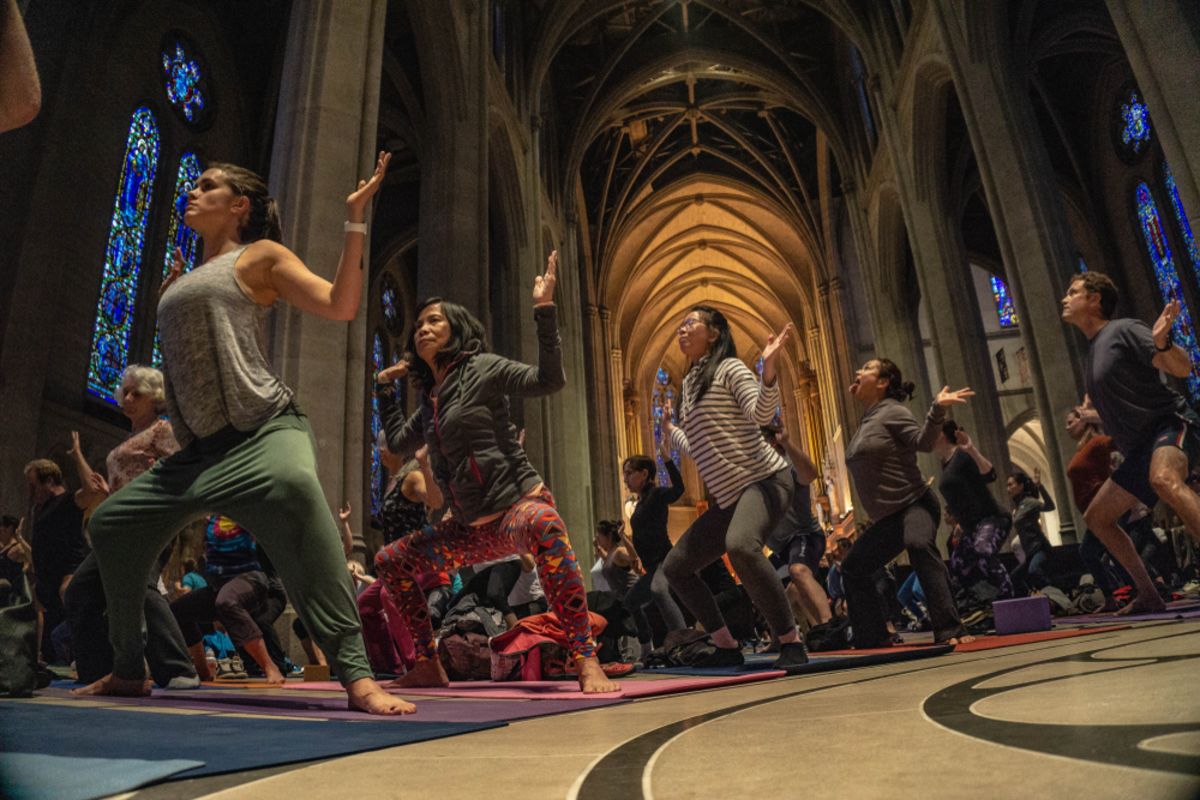 If you're more into cardio, our fitness room at Stanford Court Hotel has state-of-the-art equipment designed to help you sweat it out, complete with Peloton bikes, Precor equipment, and interactive, virtual training through Kinima.fit. It's open 24 hours a day to fit any schedule, and its views of the iconic Cable Cars below can't be beat.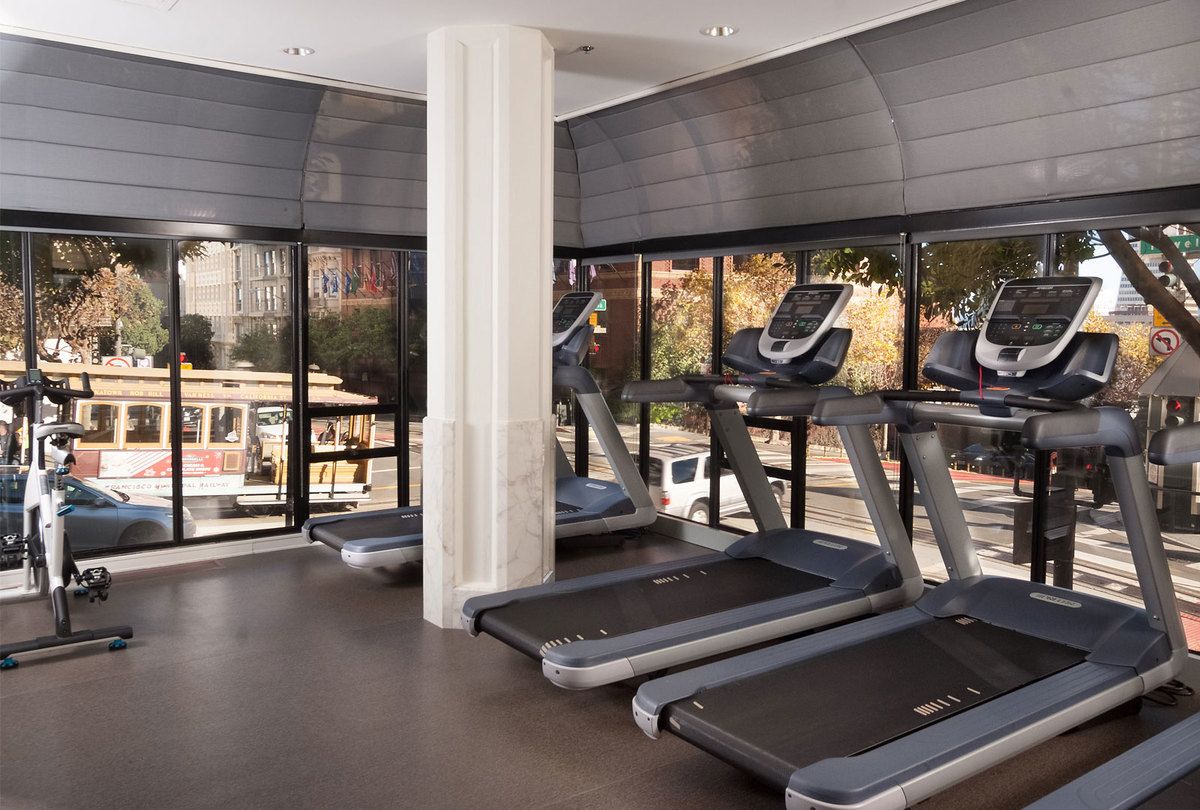 We also offer a bikeshare program at Stanford Court Hotel, offering both Blix Electric Bikes and New Albion bikes to our guests for use, as included in our Urban Bundle Fee. Read up on nearby Bike Trails We Love to see all the sites of SF aboard your trusty e-bike.
Emotional
A comfortable, quiet haven to return to at the end of the day helps you to slow down and connect with yourself. Take advantage of your space by intentionally unplugging and creating time to meditate, read, or just lounge and gather your thoughts. Plan to begin your unwind ritual at least an hour before bedtime. Start with a hot shower and plan an evening that will foster relaxation leading up to a night of restful sleep.
Stanford Court Hotel offers packages with wellness in mind. For example, the Casual Unwind Package focuses on the little details of unwinding, providing slippers and a comfy robe for in-room lounging. You can enjoy a wide selection of newspapers and magazines on your smartphone, courtesy of Pressreader.
You can also book with our Urban Sanctuary Experience, which offers amenities that have been selected to inspire self-reflection and rejuvenation.
Dietary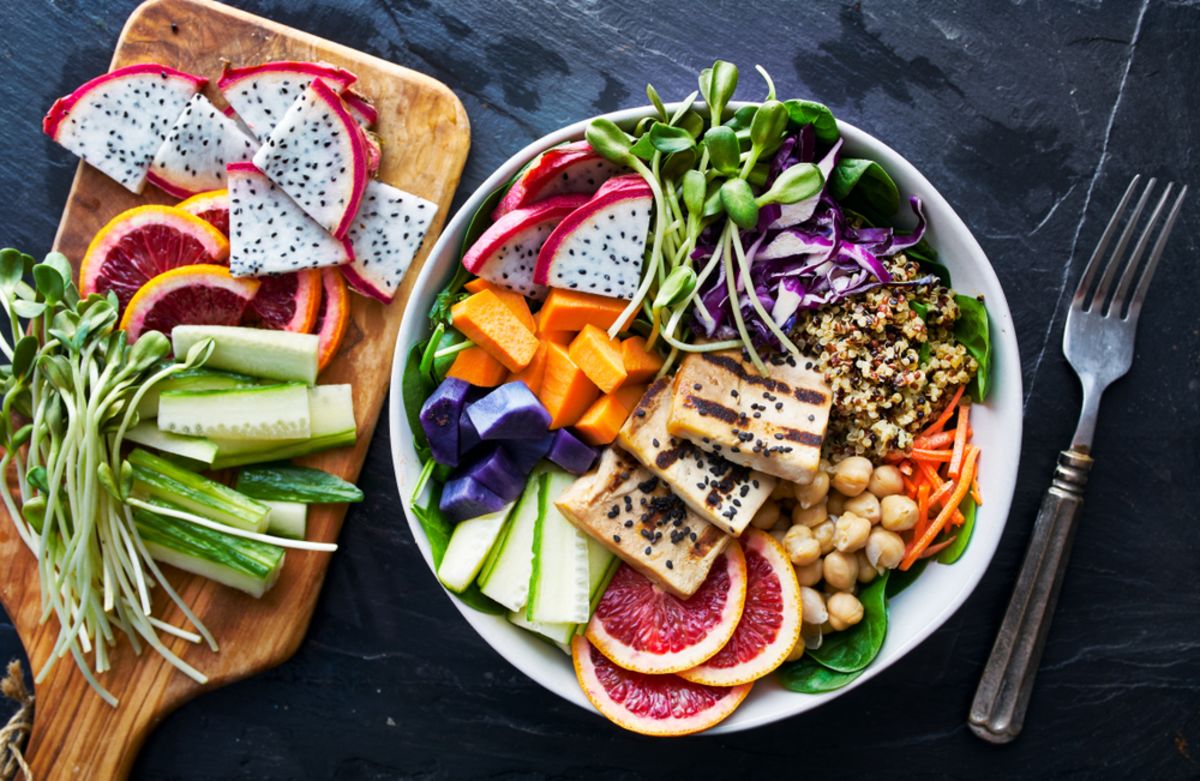 To eat well is to be well. Our city is home to chefs focused on sustainable practices, whole, organic foods, and creating food that tastes good. Healthy food doesn't have to be boring. Power up with plant-based foods using our guide on plant-based restaurants in San Francisco.
We'll also be featuring wellness specials on our menu with selections from the Well & Good Cookbook. Barbecued sweet potato, anyone?
Spiritual
As the great playwright William Saroyan said, "If you're not alive, San Francisco will bring you to life." Feeling the wind blow off the Pacific on Ocean Beach, watching the surf reach the rocks at Lands End, the golden-colored evenings, or the harmonious redwood groves of Muir Woods are all well within your reach during your stay in SF.
Read more ideas of where to go for that blissed-out feeling – Find Your Zen in San Francisco
Intellectual
Your own wellbeing hinges on intellectual stimulation and interest. One way to tend to your garden is to go on self-guided audio tours during your travels. Download the Vizzit app to embark on a special tour of Nob Hill and Chinatown and explore the neighborhoods' rich history in the city.
If the weather isn't ideal for an outside walk, SF is brimming with immersive museums that are lauded on an international level. Not sure where to start? Begin at the De Young Museum. Awesome exhibits and an impressive fine arts collection will provide you enough insight and stimulation for the remainder of your stay.
There's also the SF MOMA for modern and contemporary art, with over 33,000 pieces of art, from painting, photography, architecture, design and more. Or, head to the Asian Art Museum, which has one of the most comprehensive collections of Eastern art and culture. Expect dynamic displays ranging from Korean couture to ancient bronze statues of the buddha.
Ever wonder how the cable cars work? Take a short walk over to the Cable Car Museum, which is totally free. For more suggestions, refer to our Best Museums in SF blog.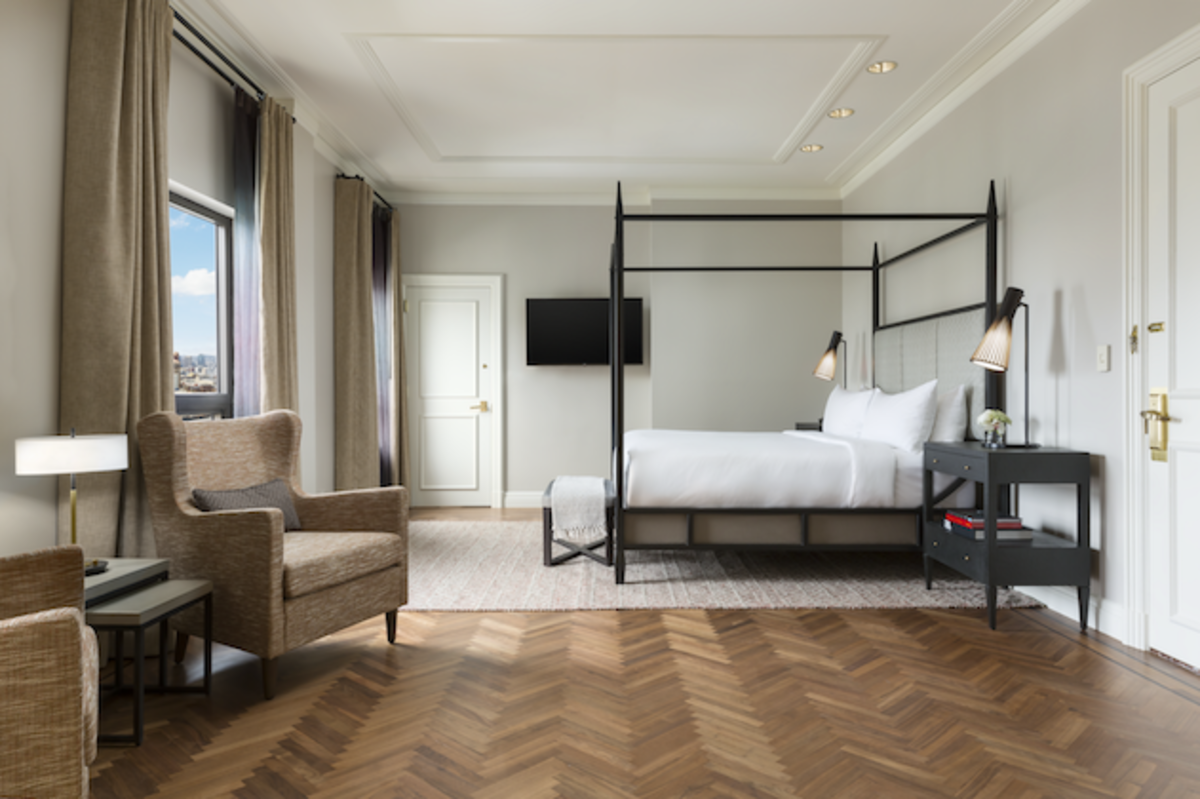 For something different, check out Nob Hill's most innovative accommodations. Stanford Court Hotel is the perfect place to plan your stay, with tech-forward amenities, great views and the most accessible location in San Francisco. Check out our specials here.