November 4th, 2019
Choosing the Right Water Bottle for Your Lifestyle Needs
We take water with us virtually everywhere, so why not get the very best vessel to carry it around? The competitive, reusable water bottle market has made way for innovation, with companies honing in on the customer's needs like never before. Seriously, hydration never looked this good. One water bottle doesn't fit all, but maybe some of these leading brands will fit with your lifestyle – from the digital nomad to the spontaneous trailblazer.
bkr
The bkr water bottle (pictured above) is absolute eye candy. It's such a cute accessory you'll remember to bring it everywhere – which means around-the-clock hydration. It's made of sturdy glass and a grippy, silicon sleeve. A bit heavier than other water bottles, bkr bottles are best suited for daily use in the office or around town.
Hydro Flask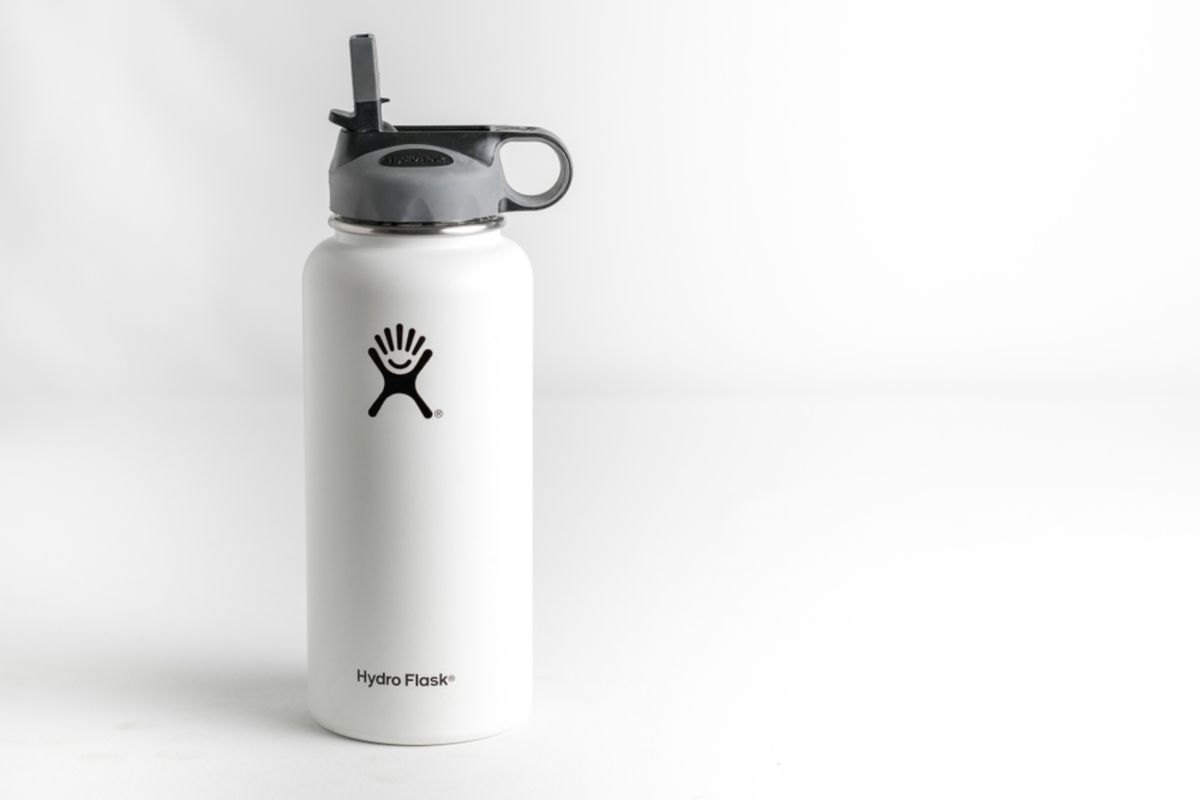 The double, stainless steel walls of the Hydro Flask makes it best suited for outdoorsy types. Protect your beverage against the elements with temperature control! Its vacuum-sealed walls keep cool beverages ice cold for up to 24 hours; hot stays steaming for up to six hours. If you're one to imbibe, good news: its stainless steel is manufactured to prevent taste transfer.
Grayl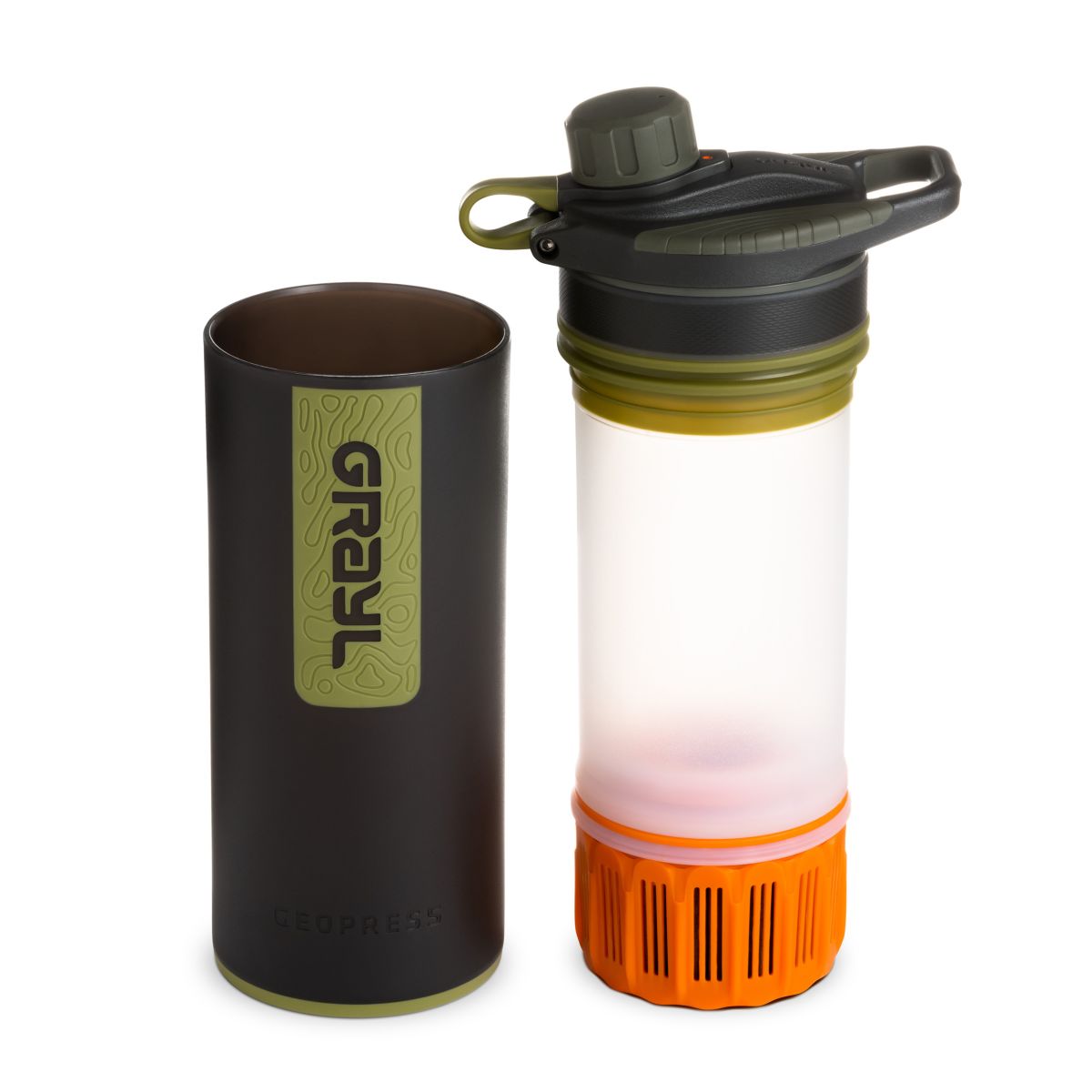 This is for the out-and-out adventurer who finds themself entrenched in the elements and frequent international travel. Grayl water bottles come with a super purifier with activated carbon that protects from waterborne pathogens, pesticides, chemicals and heavy metals. Increased water sources means increased hydration - win!
Soma
Made of shatterproof glass, a bamboo lid and a silicon sleeve, the Soma water bottle has sleek, minimalist design. It's also surprisingly shockproof, which you wouldn't expect from a glass water bottle. It's similar to the bkr bottle, but slimmer, lighter and the mouth opening is notably wider. This is a great bottle for daily use and at the workplace.
Embrava
Embrava's lightweight sports water bottle is complete with a flip-top, making it perfect for runners or those who regularly work up a sweat. It's made of eco-friendly co-polyester plastic (BPA free), which makes it durable. The leak-proof, flip top lid makes the hydration process immediate.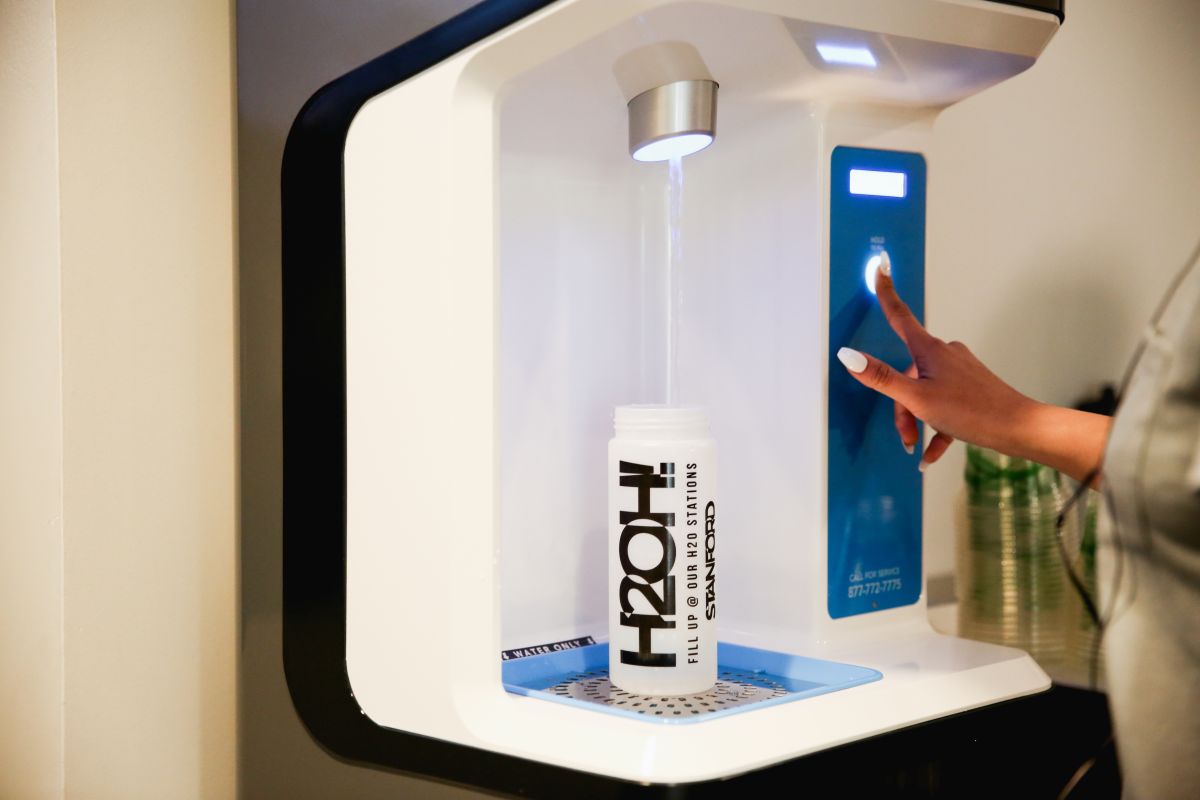 Reusable water bottles are included with rooms at Stanford Court Hotel in Nob Hill, complete with Flowater filling stations throughout the hotel. Guests can also upgrade to glass water bottles by purchasing one at our café. Impressed? Wait 'til you see our other amenities, like a state-of-the-art fitness room and special wellness packages.