August 28th, 2017
Chocolate for Days: The 2017 Ghirardelli Chocolate Festival
You know what makes good chocolate?
Pickiness.
Since the mid 1800s, Ghirardelli Chocolate Company has established a notorious reputation for being picky. You see, anyone can enjoy Ghirardelli chocolate, but not just anyone can sell them cocoa seeds.
Rumor has it Ghirardelli rejects up to 40% of the cocoa sent to them.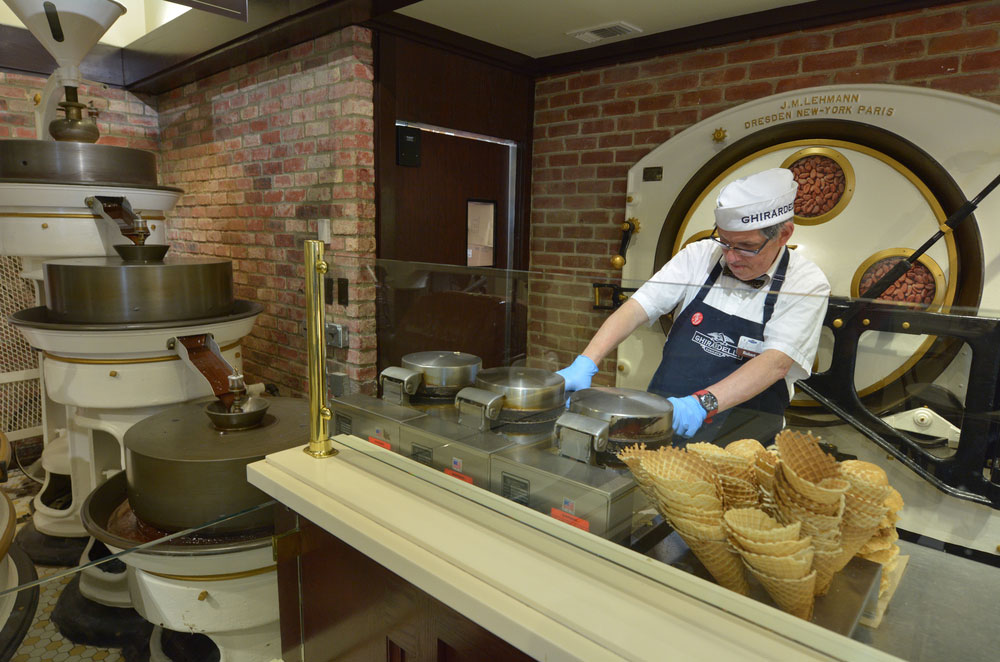 Pickiness — in this case, it's delicious.
And on September 9th and 10th, you have chance to experience the fruits of their labor first hand at the 2017 Ghirardelli Chocolate Festival.
You see, when Domenico Ghirardelli moved from Italy to South America, he didn't stay there. He continued all the way to California and set up shop right here in San Francisco.
In fact, Ghirardelli Square — where the festival is held — is just a 1.5 miles down the street from Stanford Court Hotel. You could easily walk there or ride one of our bicycles. We have six of 'em gassed up and ready 2 go.
At the festival, you'll be able to browse products from more than 50 vendors, and, for an separate entrance fee, enter the Ghirardelli Chocolate Lounge where you'll find samples from local wineries and breweries, plus gourmet dessert vendors.
Need more reasons? Here are our top four:
4) Chocolate for Charity
Your taste buds will certainly tingle, and now your heart can get in on the action and feel warm and fuzzy too. 100% of the profits from the festival are donated to Project Open Hand. They provide meals for seniors and people who are critically ill.
3) Chocolate Shenanigans
Warm up. Do some stretches. Focus. This is your time to be a champion. Or you could just watch. The Ghirardelli Chocolate Earthquake Ice Cream Eating Contest pits six contestants head-to- …, um, bowl of ice cream … to see who can devour it the fastest. You better get training.
2) Chocolate School
Turns out it's not magic. Learn how cocoa beans are transformed into a chocolate bars as you're taken on a tour of the delicious chocolate making process. There will also be various other chef demonstrations, giving you an inside look at the culinary process and tricks of making some of the world's most decadent treats.
1) Chocolate
That's it. Just the chocolate. Do it for the chocolate. #LifeGoals